Using individual secret skills when the opponent's circle is blocked! An indoor hockey magical pass!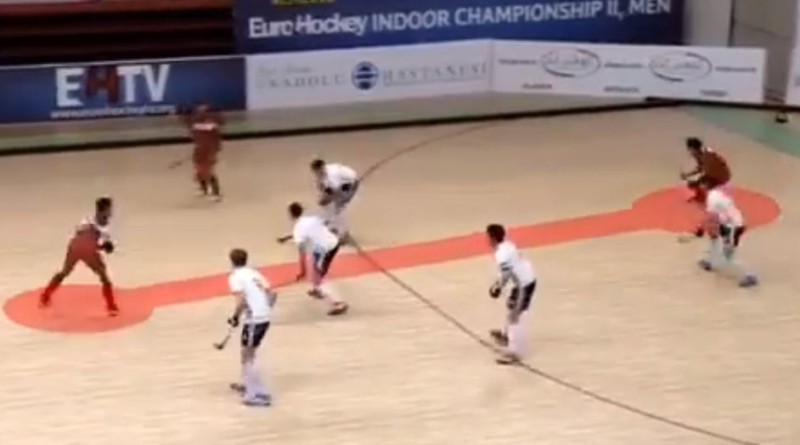 (Source: Javier Telechea, Coaching Hockey).
What to do in indoor hockey when the opponent's defence is so tight that there is no space to send the ball to you attackers? Well, let's just watch this amazing spinning skill and pass that was able to break that block!
🇪🇸 Llegó la temporada de pista! Cuando las líneas de pase están cerradas, mediante grandes habilidades se pueden encontrar los pases! Golazo de Turquía!
🇬🇧 Indoor is here! When the passing lines are closed, you can find passes anyway by using amazing skills! Great goal from Turkey!

Posted by Coaching Hockey on sábado, 13 de enero de 2018