Soledad Iparraguire, one of the best hockey refs in the world, and her son umpiring a match together!
Soledad Iparraguirre is one of the best umpires that hockey has seen. She umpired 4 Olympic Games and countless important hockey matches, and she will always be known as one of the most knowledgeable in the history of our sport. Although she is retired from international hockey, after an amazing 21 years career, she is still active at the local league in Argentina. This past Saturday something memorable happened: during a women's premier match, she was able to umpire the match with her own son, Tomás Tagliani.
This is the picture for the last Saturday where Tomás Tagliani (on the left) and Soledad Iparraguirre (on the right):
Tomás Tagliani told us that he decided to become a hockey umpire because he always loved this position, and because he was able to see how happy his mom was everytime she was on the field. He was inspired by his Soledad and then he decided to experience it. He tried it and he loved it!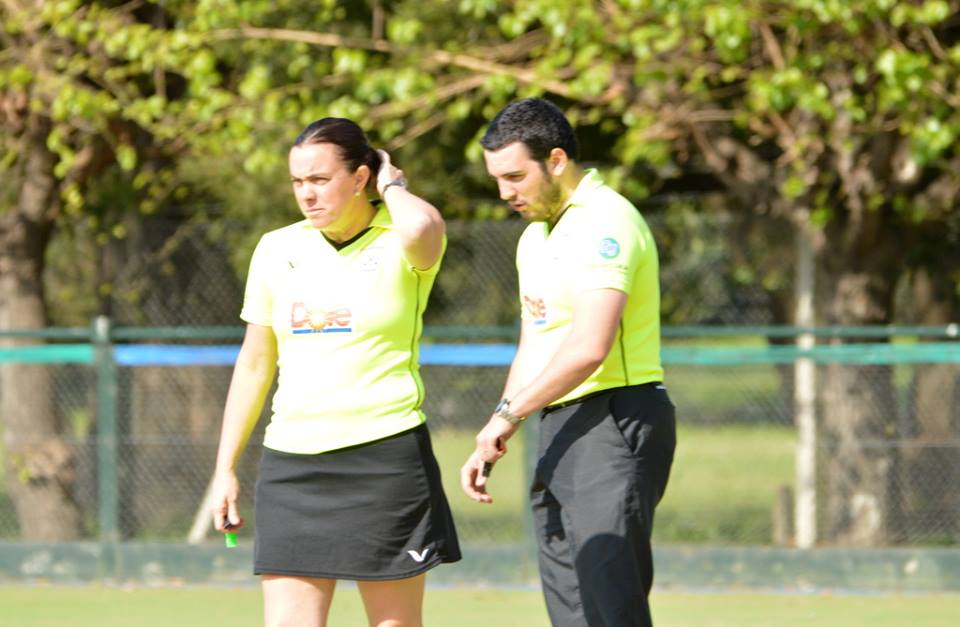 Sharing this experience with his mother and mentor, made him feel a cocktail of emotions. He felt secure during the match because he knew that an umpire with the experience of Soledad was backing him. He also felt proud for sharing the field with his mother, after watching her on TV so many times. But most of all he felt joy and happiness for having the chance of sharing the umpiring task during a match with his own parent. He thought how much this would have meant to his grandfather, it was a wonderful experience and he hopes that he gets to do it again.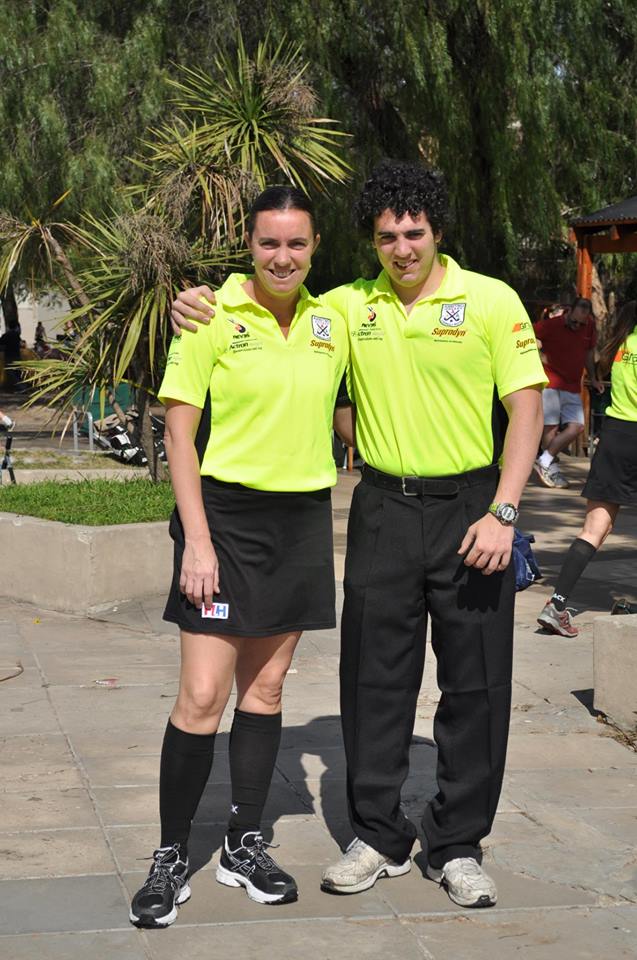 "I hope to keep on learning and improving under the same values that my mother taught me: being humble as a person and respectful for the game. I dream of being to achieve as much as she did, but if I can accomplish only 10% of everything she did, I will be extremely proud of it." Tomás said.