Not just one hockey goalkeeper, instead a whole family of 5 goalies! This is the Brown family and they all love goalkeeping!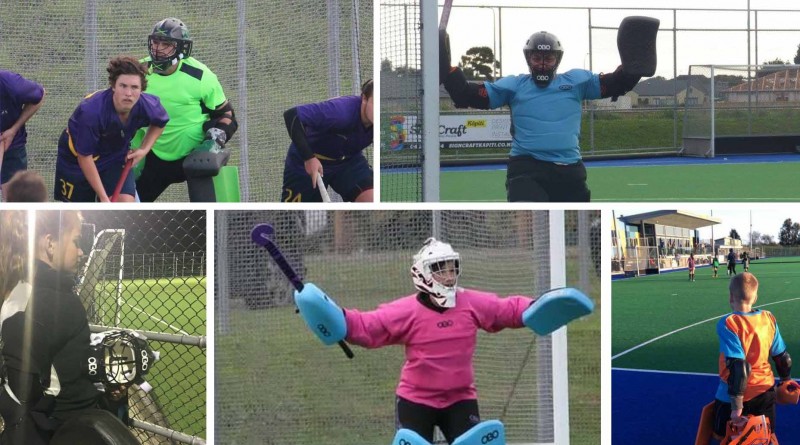 Are you a hockey goalkeeper that loves hockey? How much do you love hockey? How much do you love goalkeeping? The Brown family loves it so much that all 5 family members do, or have recently, played in goal. The "Browns" are from Wellington, New Zealand, and they all play for the Kapiti Coast Hockey Club.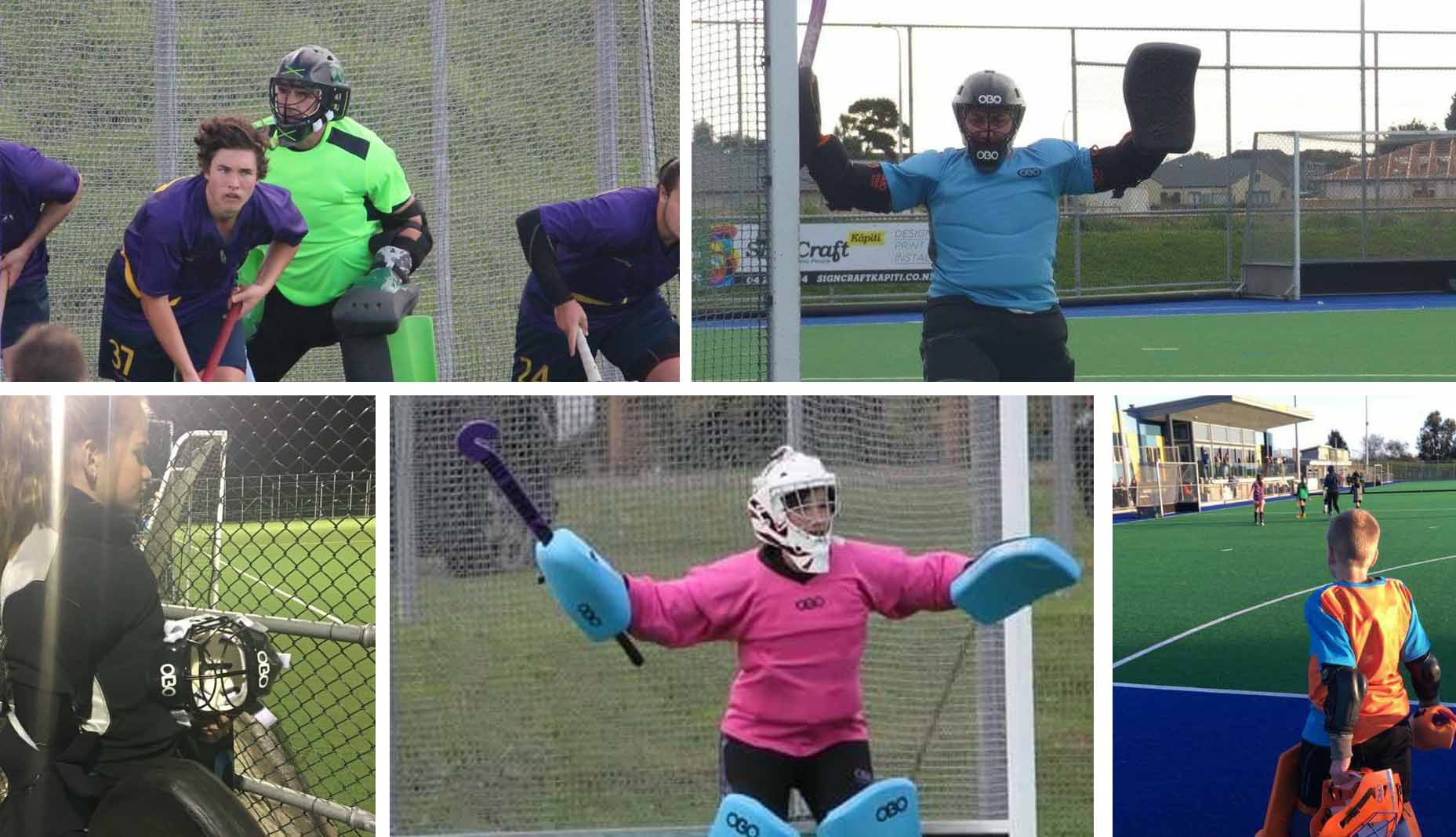 Chris Brown tells us: "I used to play hockey as a child, in the UK, but gave it up at about 14 yrs old to concentrate of football and rugby (played as a sweeper, and tight-head prop respectively), but last played in goal on grass pitched, with wicker pads and kickers, cricket keepers gloves and no other protection."
"I returned to hockey last year because of my children's involvement in the game. I play for one of our lower ranked teams, but also cover the clubs top team as the reserve keeper."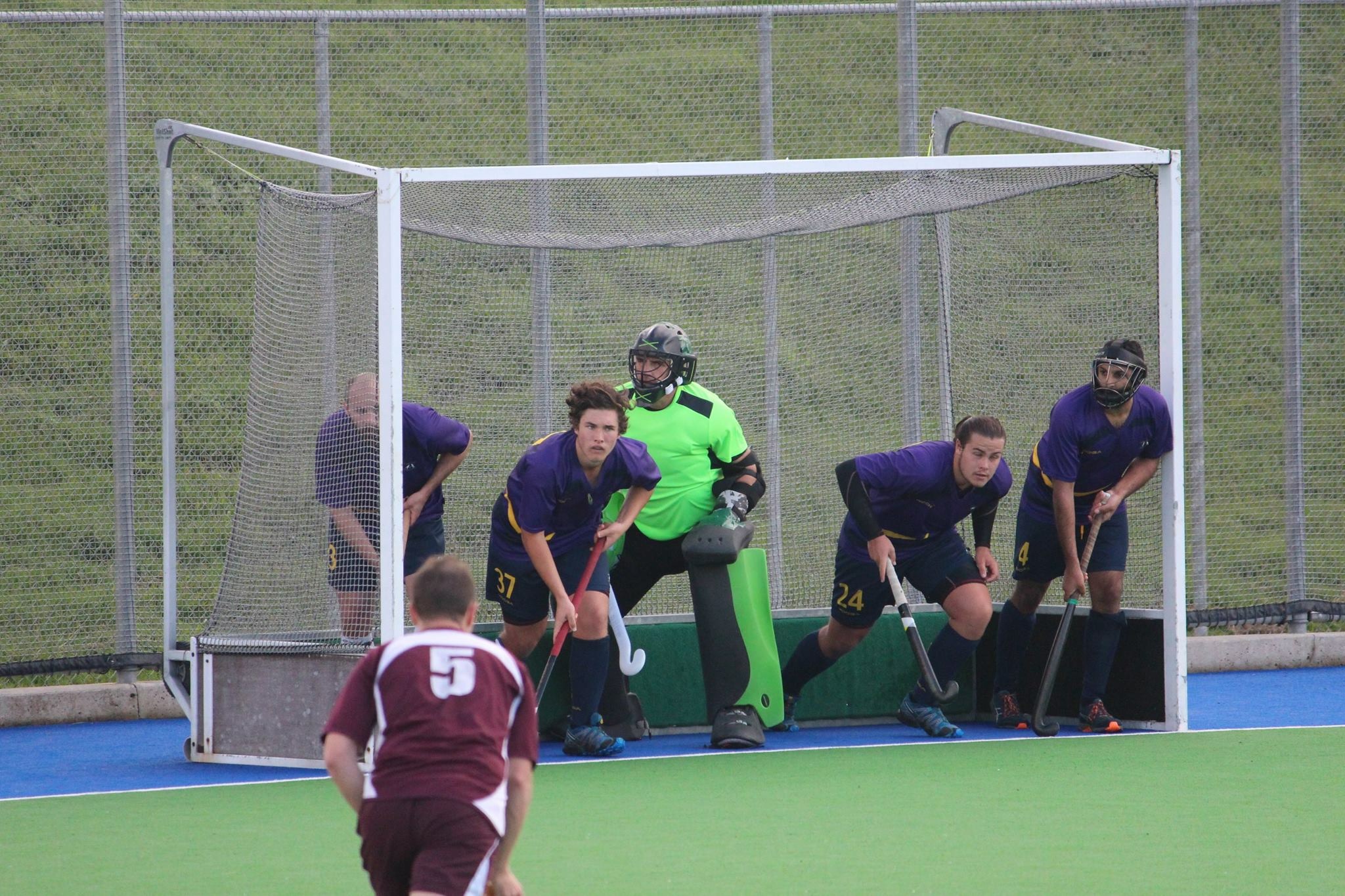 The rest of the family: The oldest daughter, Josie (13), was the Wellington Regional U13 Team hockey goalkeeper last year, and is the U15 keeper this year. She is going to the national tournament in October in North Harbour. She also plays for her college and one of the Kapiti women's teams.
Matilda (Tilly) (12), plays for her school and the Kapiti U13 girls team. She has been named as the Wellington region U13 keeper this year, and is going to a regional tournament in October in the Hawkes Bay. Henry (9) plays for a school team, and is the Kapiti U11 mixed 6-a-side goalie.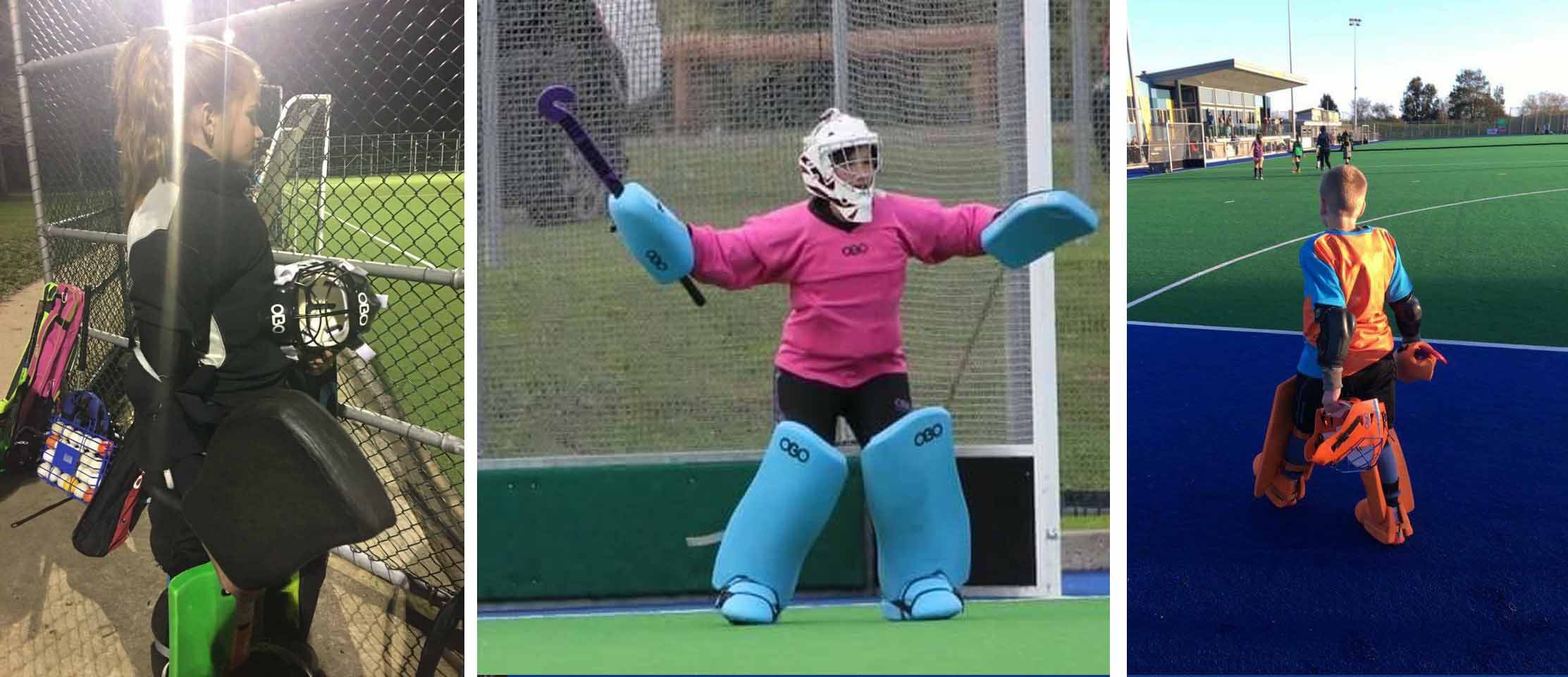 "My wife Claire is a massive supporter of the children and their hockey. At the start of the season, while at the club, she put on the goalie gear just for fun and said "I could do this". She was called out and challenged to play for one of the women's teams – which she has done on 4 occasions."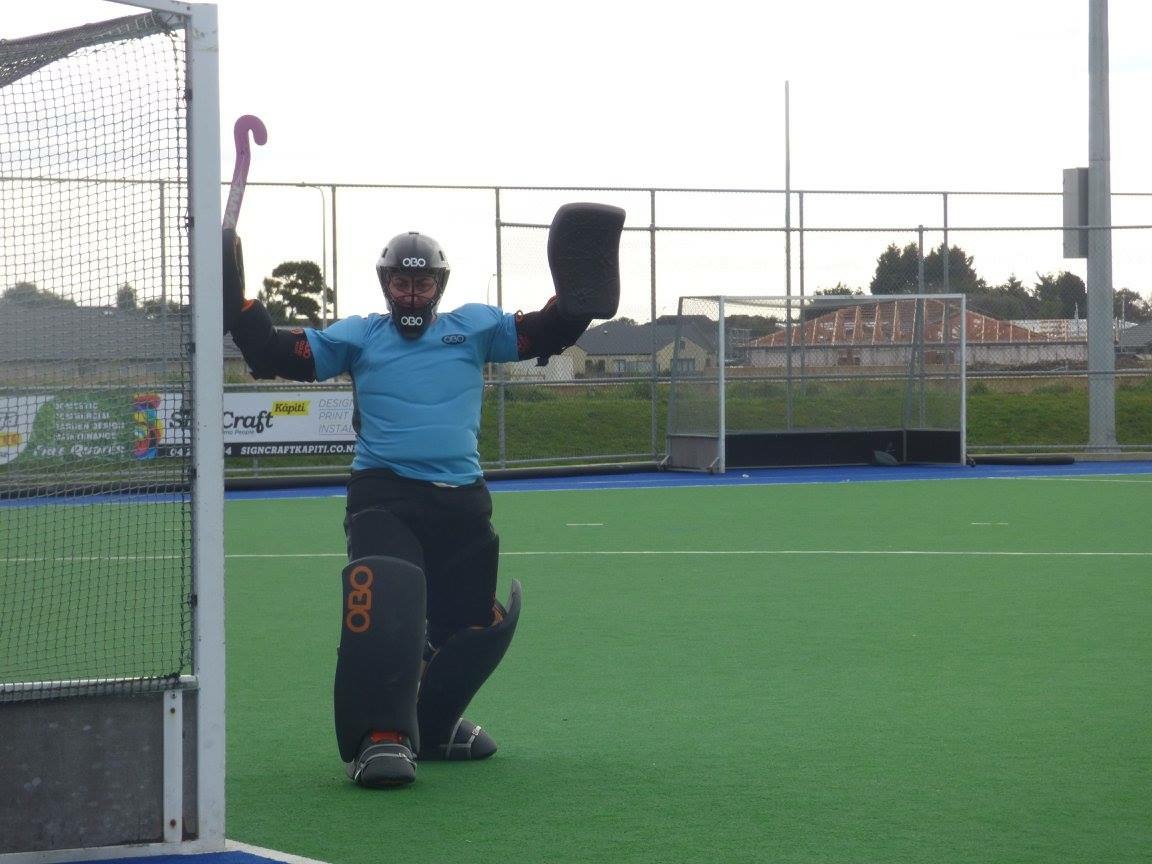 The Browns are of course, a OBO family of goalkeepers as they all play in OBO gear! OBO Goalkeepers, I hope that you plan on sponsoring them! Thank you very much Chris for this amazing story about your beautiful family! – Pablo Mendoza –