This Scottish teen had a limb removed, that didn't stop her from playing hockey! A truly inspirational story…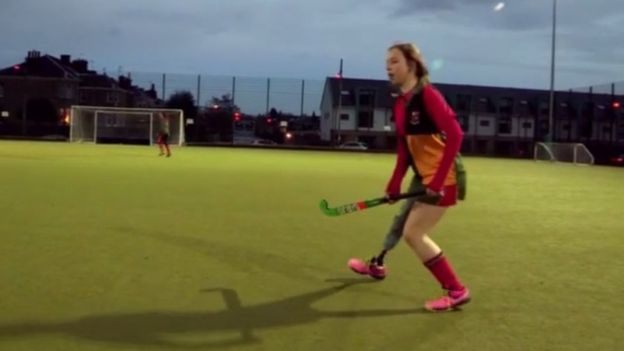 Meet Iona Hay, who is only 1 years old who embraces her prosthetic leg as it makes her 'proud to be different'. She was diagnosed with cancer in her right leg at the age of five, just a year after losing her mother to the same illness. Over the past seven years, she has been fitted with 17 different leg "sockets" and needs a new one every six months as she grows.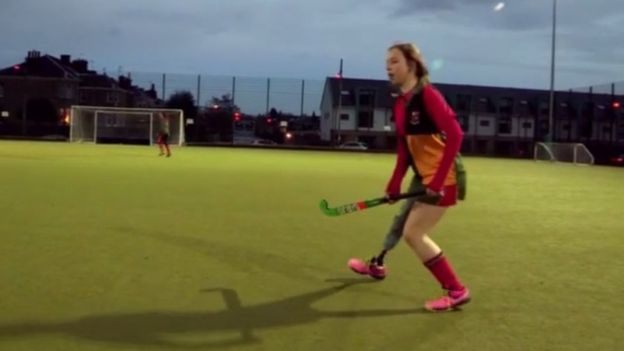 "They were going to take the tumour out and replace it with a bit of metal but they thought I'd drag my leg and not be able to do things any more so they thought of an amputation." Ioan said. Iona has several legs for the different activities and sports she plays such as hockey, gymnastics and dancing.

"I did not really get much choice but I'm really happy that they went for that. They gave me an amputation the week before I turned six." Her father says that Iona y is a bubbly person, she didn't have any particular worries about what was happening. She just loves dancing and it's helped her be creative and express herself. She's been able to get back to normal life."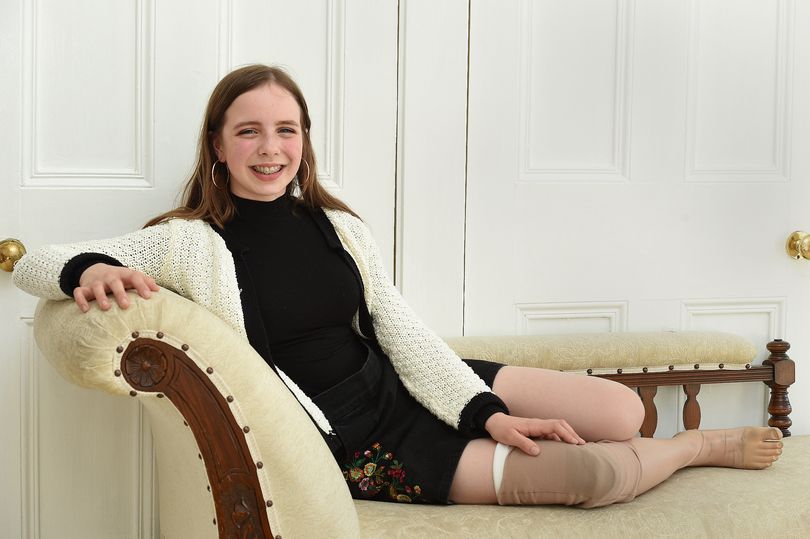 Iona says: "I don't think I'm getting self-conscious about my leg. That is who I am. I think I can just accept that and let other people just accept that. They can say what they want but this is me. I guess having a prosthetic leg makes me proud to be someone different, someone unique, someone that isn't just any ordinary person, someone special.
It also makes me more determined."