Good attackers can always read the dangerous space between the opponent's defensive lines, and score goals!
(Source: Javier Telechea, Coaching Hockey). Take a look at this attacking video where the attacker is able to read where to move in order to break the defensive lockdown presented by the opponent. As you can see in this picture, the team in defence (Bloemendaal), was presenting four players in a squared shape in front of the passer.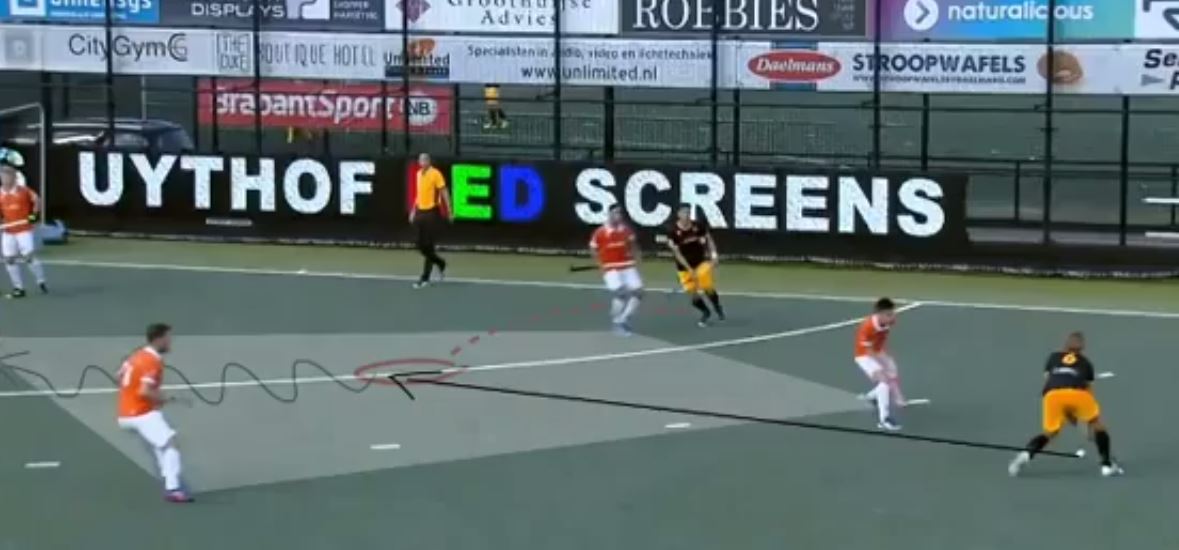 The player off the ball decided to make a move to offer a receiving option inside this square, allowing his team to break lines and to score.