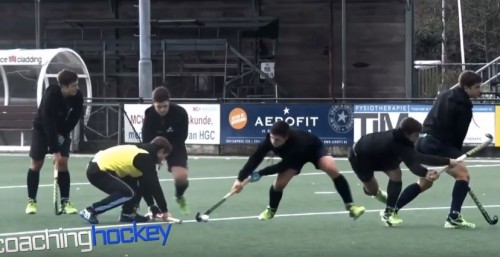 Javier Telechea, owner of Coaching Hockey, made this self-explanatory frame by frame video of Gonzalo Peillat's drag flick technique. Gonzalo Peillat has been the top scorer at many FIH competitions thanks to his powerful shots. In this video, we can follow how his body moves during every stage of the drag flick.
Australia has one of the deadliest short corners in the world. They have more than two or three specialists in every position and this makes them extremely effective when they have to take on a set play. This video found at sportsmediagroup shows how they rehearse some of these plays.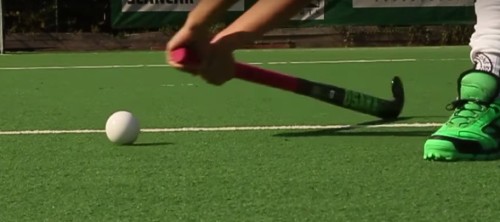 Take a look at this interesting video featuring Belgian international, Stephanie de Groof. She shows how to perform the right technique of the fake sweep pass by changing the angle of the stick and the moment of contact with the ball. Basically:
Bloemendaal HC is one of the biggest clubs in the Netherlands and the world. Amongst their lines, they featured the legendary Teun de Nooijer and, in addition, one of the most loyal and passionate hockey crowds ever: the Bloemigans!