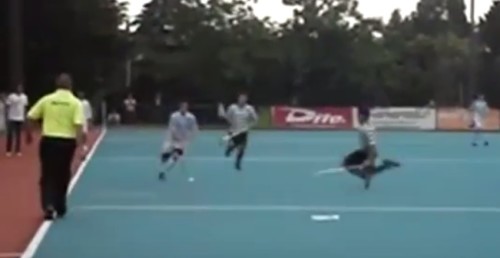 Take a look at this sliding tackle that clearly cost this player a card. This action happened during a match for the Campeonato Metropolitano in Buenos Aires where Ciudad was facing Santa Barbara. The Santa Barbara player went to intercept the opponent at full speed while sliding down.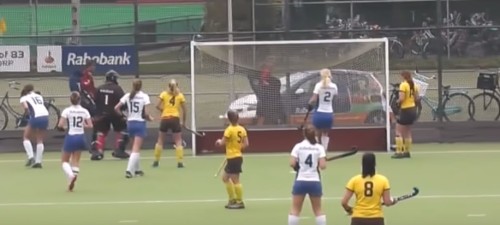 Watch and vote for the best goal of the Dutch league by casting your choice hockey.nl! These are the top selection for the weekend of October 17th and 18th of 2015!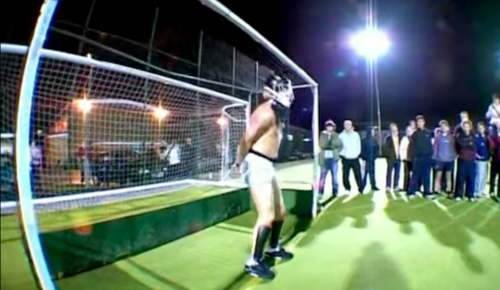 When a hockey ball strikes you it hurts, but would you put yourself in front of a hockey goal with no protecting gear but a helmet and let yourself be shot on purpose? This guy did! It hurts even watching it!
Lesoir.be reported that during at fundraising event called Gala Fonds Erasme, which was raising funds for medical research, €16,000 were paid during the auction. John-John Dohmen, the 2016 FIH Player of the Year and Belgian captain, donated his time through a personal training session: