A virtual hockey shooting simulator! This is one of the best ideas ever!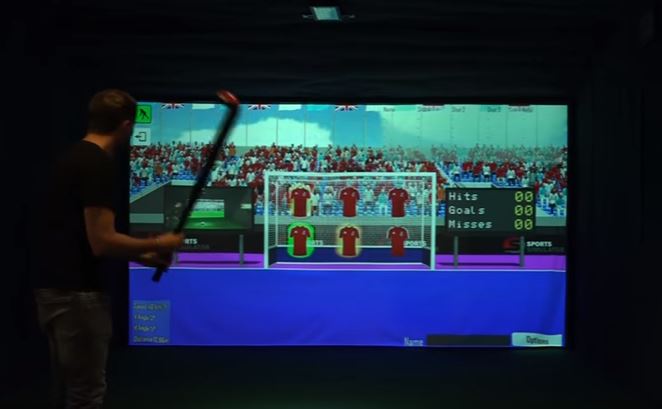 Sports Simulator is a company dedicated to create, well, sports simulation machines. This is the typical golf screen where players can pratice their swing without leaving the room.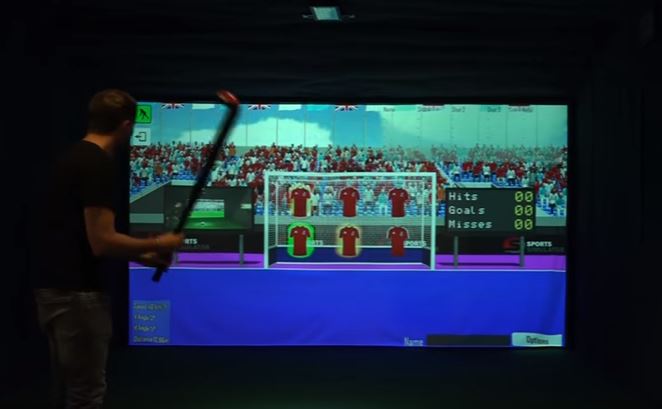 In this case, they came up with a hockey simulation machine where the player must shoot the targets on goal. Every hockey player will want one of these!