These are some of differences that the Olympic Channel listed between our hockey and ice hockey, we added some more… What do you think?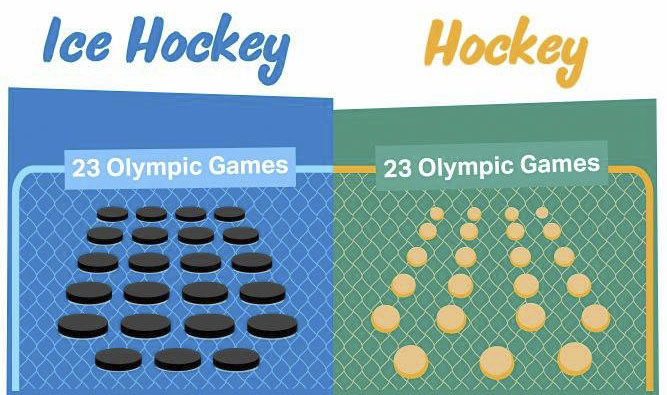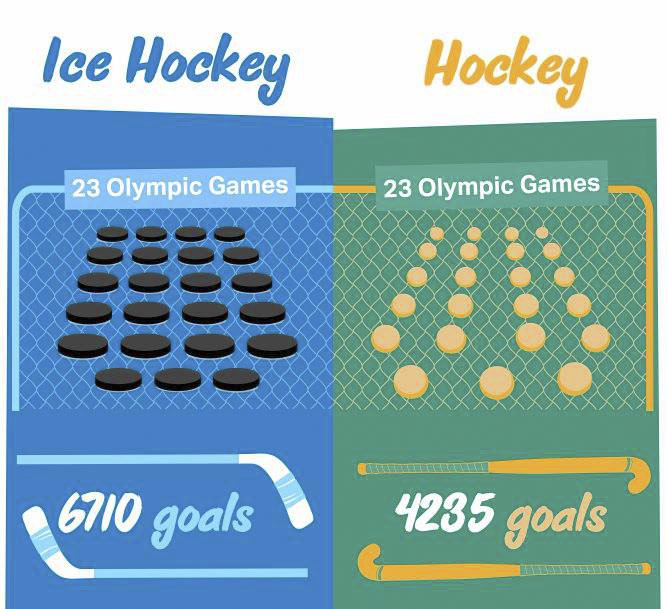 They also name the following countries as the ones where ice hockey is popular: Russia, Canada, USA, Switzerland, Sweden, Czech Republic and Iceland. For hockey they list Argentina, UK, India, Pakistan, Belgium, Australia, Germany… we should add Belgium, New Zealand, Spain, USA, South Africa and more…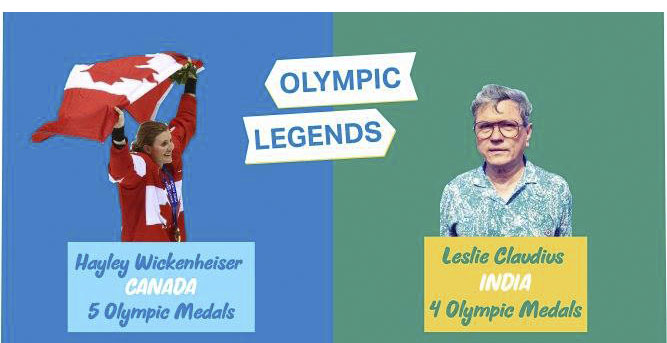 As Olympic stars Hayley Wickenheiser (Canada) is listed in Ice Hockey as she won 5 Olympic Medals. Leslie Claudius, who won 4 Olympic Medals in Hockey playing for India, is the one named in hockey. The Netherlands is the country who has won the most amount of medals: 17 while Canada won 20 in Ice Hockey.

Finally two celebrities who are big fans of each sport are listed in the infographic: Justin Bieber in Ice Hockey and Emma Watson for "our" Hockey… We would also like to add Princess Kate Middleton, Heath Ledger, the Dutch King and Queen and even Grace Kelly!
Our hockey has been around the Olympic competition since earlier: 1908. Ice Hockey first appearance happened in Antwerp in 1920.