The ultimate hockey drill to improve the way you save deflections!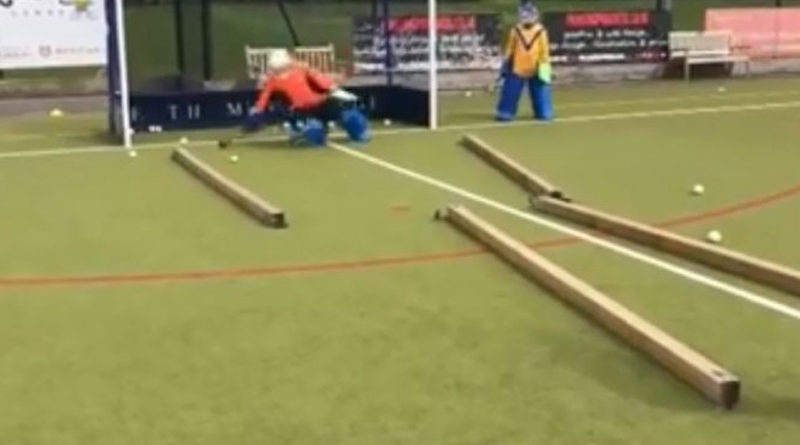 Calum Giles shared this drill while coaching at Stickwise Hockey Camps, and it's all you need if you want to improve your reaction while saving deflections. Are you a hockey goalie? Then take a look at this exercise where you will need a couple of boards in order to create a path for the ball to bounce off.
The ball will rapidly change directions simulating an attacker's deflection, forcing the goalkeeper to react fast while staying on balance.