We are approaching a fascinating conclusion to the domestic hockey season with an exciting finals weekend on the horizon!
Given the nature of contemporary sports, spectators are often guilty of failing to look beyond mainstream platforms. This statement is especially relevant as the summer period approaches. If you haven't heard already – the media and press coverage has already begun – the football World Cup will be gracing our screens in forthcoming months.
While it's more than reasonable to suggest that the World Cup is the most coveted competition on the planet, football as a sport doesn't require further publicity or commotion – it is already the most popular field on the planet.
Greater focus should be placed on sports of lesser repute, such as hockey, and there is an extraordinary event this weekend that will undoubtedly be the source of infectious excitement and thrilling entertainment.
Fun for all!
The League finals will conclude the domestic hockey season in Britain, and it will conceivably be a fantastic weekend of ceaseless action and eventual success. Indeed, the anticipation is beginning to build as the Investec men's and women's hockey league champions will be crowned this weekend.
The semi-final action will take place on Saturday, with four semi-finals scheduled to take place. Following on from those fixtures, the champions of the men's hockey league and the women's hockey league will be disclosed on Sunday as the victors from the two semi-finals prepare to do battle in pursuit of coveted glory.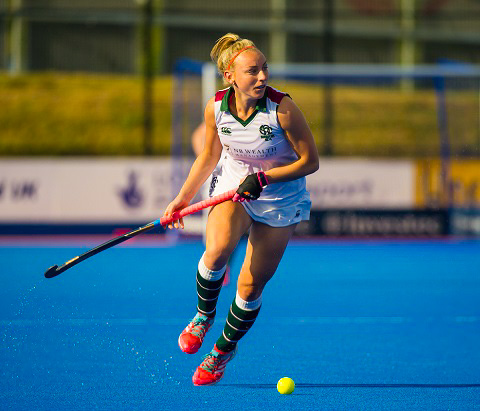 Source England Hockey

Men's hockey league
Wimbledon – who were positioned in first place in the league – will be facing Hampstead and Westminster in the first semi-final of the men's hockey league.
Wimbledon, the undisputed favourites for the league crown enjoyed a mightily successful campaign this year. They amassed 39 points from 18 games that included an impressive total of 12 victories. In fact, they were unbeaten in 15 of their league games, losing only three fixtures – the best record in the division.
To their credit, Hampstead and Westminster finished the league standings only four points adrift of their opponents, albeit they were three positions afoot from Wimbledon. Over the course of 18 games, Hampstead and Westminster amassed a creditable total of 11 victories, although they had far too many defeats (five) to be able to compete for top spot.
In the other men's semi-final, second-placed Surbiton will participate against third-placed Beeston. Surbiton were agonisingly close to finishing the season in first place; they were only a point adrift of Wimbledon.
Over the duration of 18 games, Surbiton amassed 38 points that included a respectable total of 12 victories – the same total that both Wimbledon and Beeston achieved. Nonetheless, their total of four defeats curtailed their efforts of landing first position.
Interestingly, Surbiton were the victors by 5-2 when the team last met, which will be of great annoyance to Beeston who finished only a point behind their opponents in the league. In similar fashion to both Surbiton and Wimbledon, Beeston amassed 12 victories, yet they were on the receiving end of five defeats. Subsequently, they finished third.
Women's hockey league
In the women's league, Surbiton will host Buckingham in the first semi-final. Surbiton were the most dominant side in the women's league, securing first place with a total of 34 points and ten victories. In contrast, Buckingham could only manage 29 points from their 18 fixtures which meant that they were five points and three places adrift of their opponents in the division.
That said, Buckingham were victorious when they last faced Surbiton in the league, defeating their opponents by 1-0. It is likely that this will provide greater fascination ahead of this weekend's clash.
Holcombe will face East Grinstead in another semi-final. The former concluded the season in second place, three points adrift from Surbiton. In fact, they experienced the fewest number of defeats in the league (3). However, they also amassed one of the highest number of draws in the division (7) which plausibly affected their chances of finishing first.
East Grinstead finished the season in third place, having amassed only two points fewer than Holcombe. Also, they attained one more victory than their forthcoming opponents, yet seven of their fixtures ended in defeat – one of the highest totals in the division.
Without a doubt, this weekend's league finals promise to provide excitement in abundance. You'd be a fool to miss it!