Spooky Nook: Meet one of the best sports complex in the world, home of USA Field Hockey!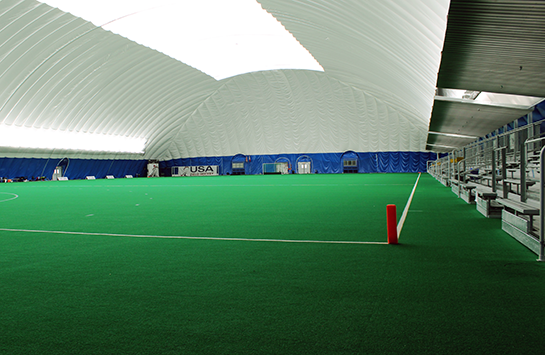 Spooky Nook Sports is a prime sports facility located in the heart of Pennsylvania in the Unites States. This facility is the home of USA Field Hockey and their national teams. Besides of having 2 outdoor fields (one covered), Spooky Nook Sports is the biggest indoor sports facility in USA featuring 65,000 square meters.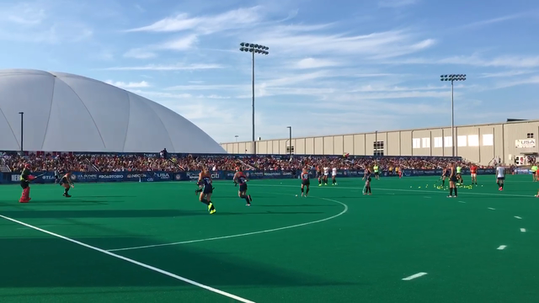 Spooky Nook Sports is capable of hosting more than 12 sports in the same place. Football, soccer, volleyball, basketball, baseball fields are present at The Nook. Also they offer high performance training in their top of the line gym where they even have a training circuit for "American Ninja Warrior". Additionally one of the outdoor field hockey pitches at The Nook, is covered by a huge dome that controls the temperature, allowing teams to practice all year long.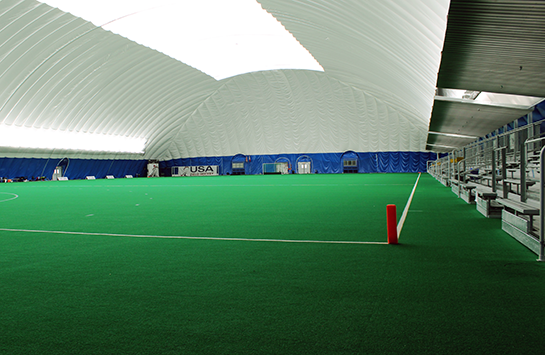 Inside this sports complex you will also find the Warehouse Hotel, which is a perfect place for touring to overnight while travelling. Some other features are the climbing area and the event rooms where the FIH Hockey Academy organized the different courses during the 2017 Pan American Cup.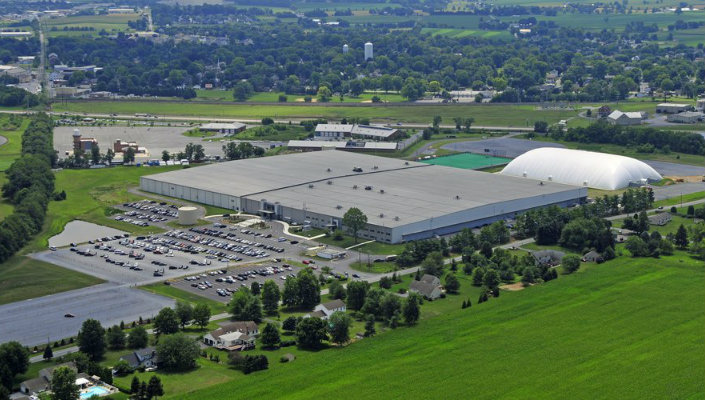 USA Field Hockey has organized several club events at Spooky Nook. One of the largest and most important events in the country is the National Indoor Tournament. The Nook has at least 4 indoor pitches.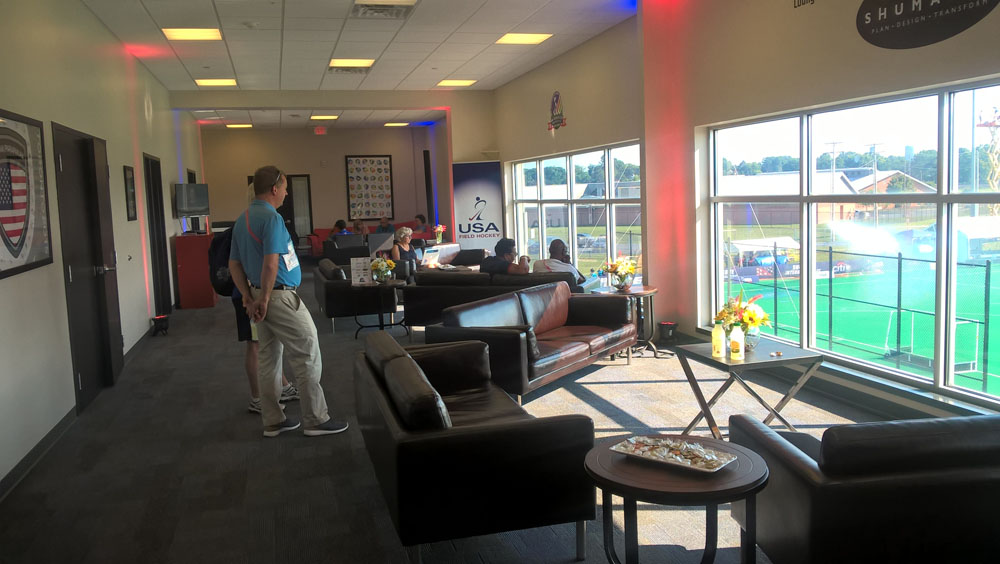 During the Pan American Cup, A Hockey World was inside the office of USA Field Hockey (follow on Twitter) which became the VIP Suite during the tournament. As you can see by the pictures, the service was outstanding and the view of the field was the best one in the venue.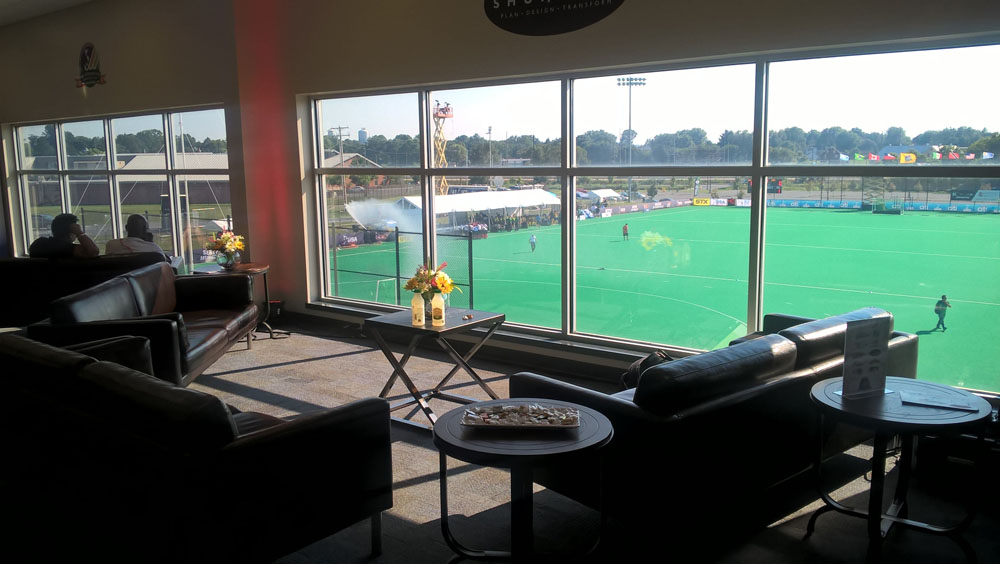 USA Field Hockey's partnership with Spooky Nook has allowed the U.S. Women's Field Hockey Team to move to the East Coast. Before moving to Pennsylvania, the team was training in the West Coast, most precisely in California. As many clubs and teams are located in the East Coast of the United States of America, having the team in this location has allowed the players to be closer to their homes and to attract more fans to the events.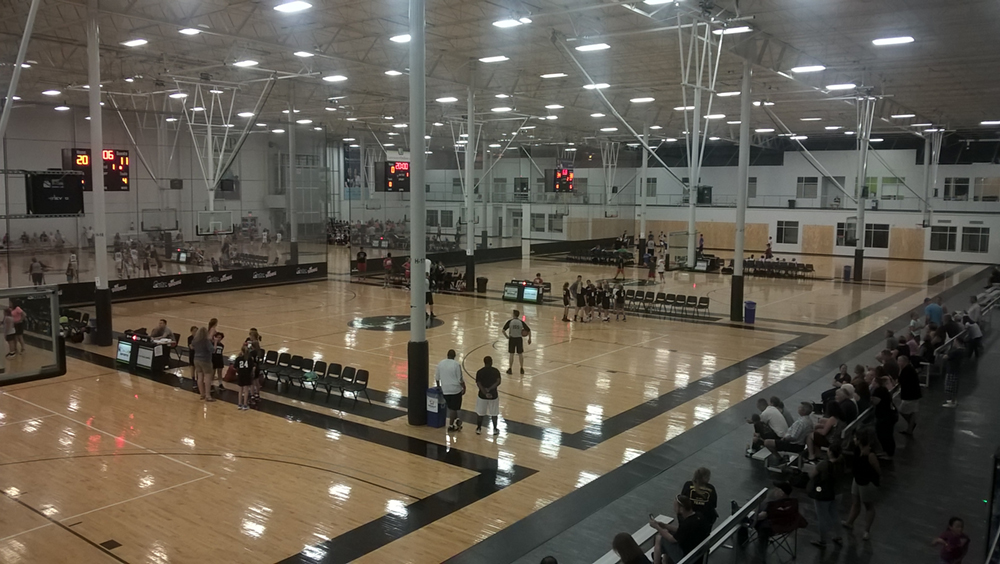 The 2017 Pan American Cup has been one of the best organized tournaments in the continent, and both the PAHF (Pan American Hockey Federation) and USA Field Hockey have done an amazing job in how it was presented to the public and media. Hopefully this event will represent a boost in popularity for field hockey in this country for both men and women.