Coach Shiv Jagday: The use of reverse skill in hockey and how to develop the ability to play on "the other side"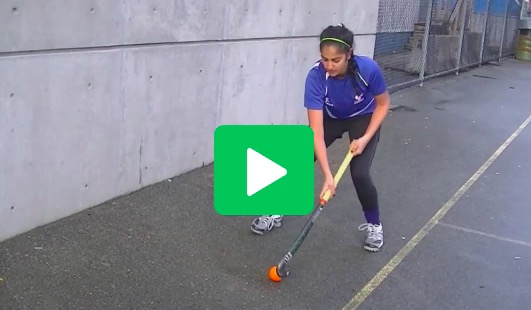 1. Receiving a pass on the reverse stick: I understand, the players these days do not use it as much as they should or can, due to the fear of losing the possession of the ball, while receiving it under pressure. They are hesitant exposing the ball, and over protect it. There is a time and place during the run of play, when one has to take calculated risk and expose the ball to entice the opponent. Another big advantage is when one uses it to receive a pass coming from the right shoulder – R.I. pass to C.F. – one can move either way to the right or left, with the ball. This puts an opponent in a dilemma.
2. Passing the ball with the Reverse stick: To draw the defender to one's left side and pass it with the reverse stick, to the overlapping R.I.
3. Using reverse sticks feints to eliminate the opponent: Please view the video clip to cover the above 3 points.
4. Using Reverse stick to flip the ball over the stick:
5. Using Reverse stick to score Goals:
6. How to – Technique – develop reverse stick and open stick skills, while practicing with the wall:
Your feedback will be most appreciated. Email: coachshiv@aol.com
Visit: WWW.COACHSHIV.COM for more!