A hockey team in the U.S. is also kneeling down to protest against racial violence and police brutality…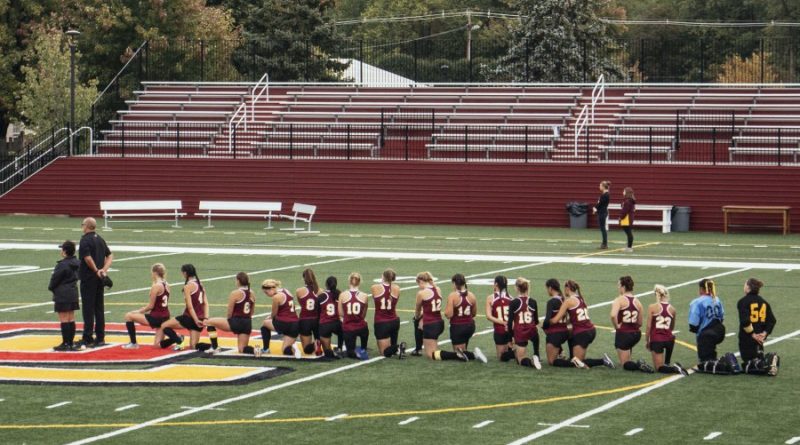 National anthem protests in athletics draw a range of reactions from scorn to admiration. That national debate came to Knowlton Athletics Complex when the hockey team kneeled.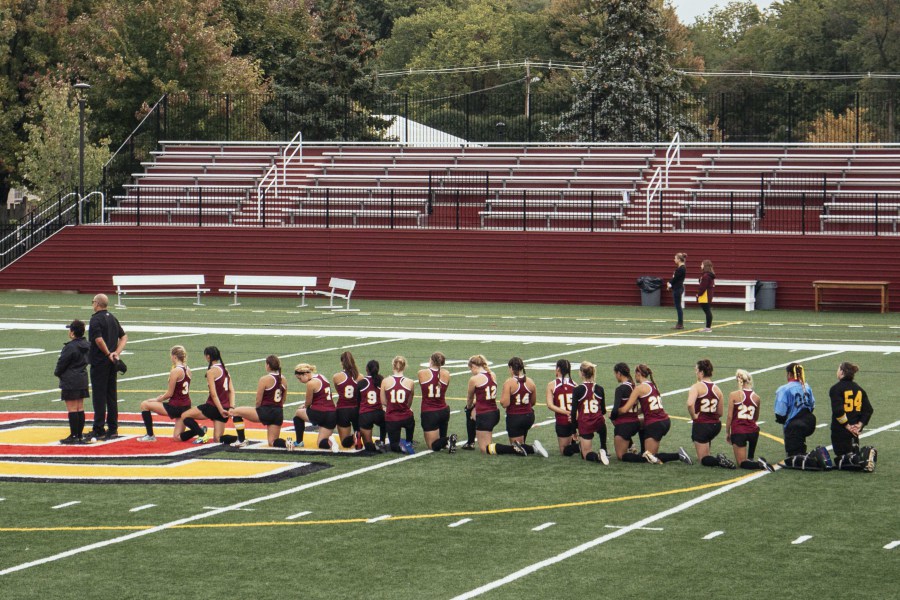 This sort of protest has gather a lot of media attention as protestors claim that they express their views against racial violence and police brutality. However, other people say that doing this is disrespectful for the American flag. The team captain said the team was inspired to protest police violence against black people after recent events in Charlotte, North Carolina.
This sort of action started when Colin Kaepernick, an NFL quarterback for the San Francisco 49ers sparked the movement by refusing to stand for the national anthem during a preseason game against the Seattle Seahawks.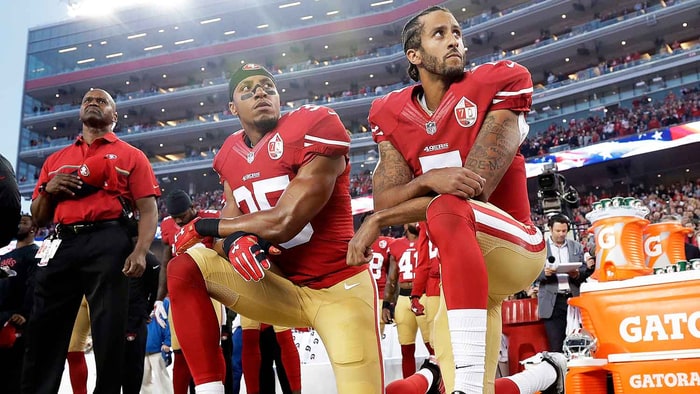 Apparently, one of the parents in the crowd asked why the team of Oberlin team was kneeling for. The response was, 'It's exactly what you think it is.' The players plan to kneel for the duration of the season, as long as the team to continues to agree upon its value.
The team coach, Saunders, said: "We support the ability to let our student-athletes express themselves. This is a freedom of speech movement, so I think it's important."