Are You a Good Youth Hockey Coach? The 9 Signs That Will Tell You How Good You Really Are!
Helps young hockey players to learn life lessons from sports:
A good youth coach doesn't focus only on victories and defeats when it comes to teaching lessons. In fact there is a great amount of knowledge to learn from defeats, if the coach is able to channel the information and it's delivery to the players. Therefore one of the main skills that a good hockey coach must learn, not only how to make players overcome defeats but also how to learn from them.
Are First and Last Person at Training and Games:
One of the worse things is to arrive to a training session and find the players asking themselves about the whereabouts of the coaches. This situation happens very often in clubs who don't take the youth training development program seriously. These type of club generally put volunteer young (but older) players to coach youth teams.
Work Together with Athletes to Set Team and Individual Goals:
Tony Robbins says: "You need a vision that's large, and you need a plan that's achievable." Setting up goals and challenges is important, for example achieving a league position or being able to execute a set of skills on the field. However as important as setting these goals, is important to be organised in setting the steps and milestone in order to get there.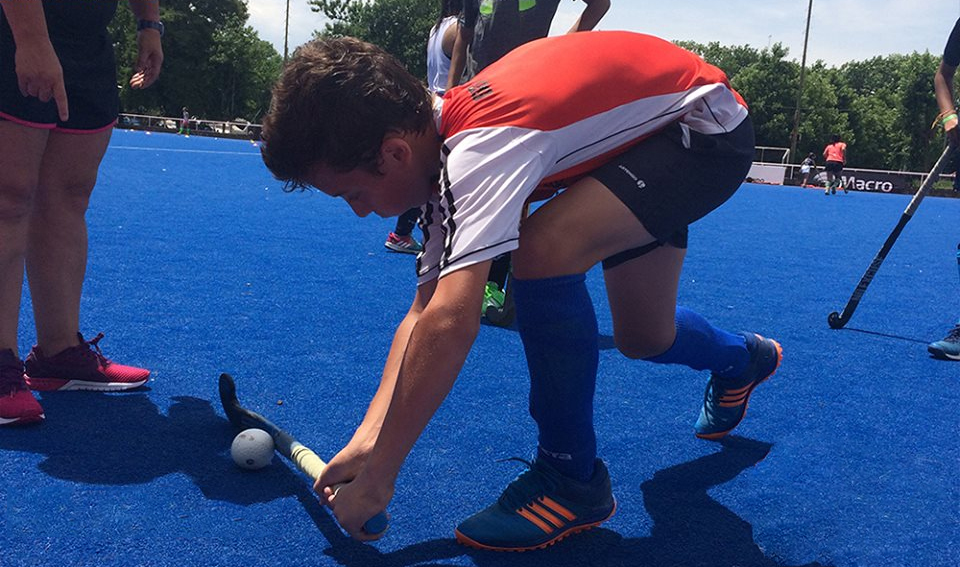 Listen to Players Thoughts and Opinions:
Don't be a vertical and authoritarian hockey coach: this might only work for the short term and it will eventually blow up in your face. This doesn't mean that you must not be be firm or strict when it comes to the moment of making decisions, but listening to players can be a great source of information. Knowing their thoughts, how they feel and learning about their level of confidence can be a game changer.
Develop a Positive Relationship with Players:
Show them that you care, and not only about hockey. Always remind your players that you care about them: learn about their habits outside hockey, how they are performing in school, know about their families. Youth coaches that have this "+1" interest in players life, win in leadership and loyalty from the team.

Don't Interfere with Referees:
Be a youth coach who leads by the example when it comes to discipline with the game. Several times in youth matches, the referees are also young and are trying to learn from the game. Don't complain to them and behave in the right way.
Understand that there is More to Sport than Winning:
Winning is not the only thing when it comes to hockey, however we do go to training sessions to get better and win. How can the coach solve the balance between winning and losing? Winning should be seen as a bonus to effort, hard work and playing as a team. One of the most important thing about playing hockey is to have fun.
Support, Encourage, Motivate and Inspire Players:
Be a hockey coach who can administrate the players' mood and spirit in the right way. Don't let them get frustrated when something don't go as expected. Don't criticize or point fingers, specially with young players. Lead by the example, give support and positive reinforcement.
Win and Lose Graciously:
Winning and losing is part of the hockey game. Learning how to administrate the match outcome is part of the art of coaching. Good youth coaches have the knowledge on how to do this.
How many of these skills do you have or come naturally to you? Learn how to master these skills and you will be able to coach young players into success. If you want to learn more about coaching skills and strategy, we encourage you to visit our COACHING SECTION.