Field Hockey Exercises for 2020: Improve your skills and ball handling!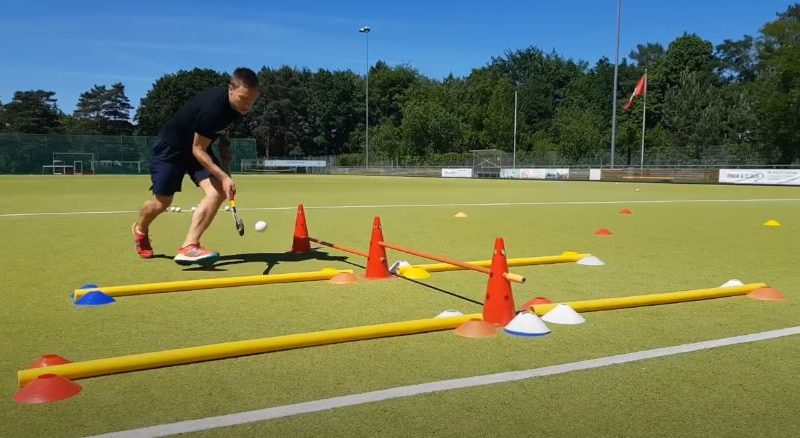 These field hockey exercises were shared by Hockey2Go, which is one of the newest YouTube Channels of our sport. They came up with these very creative drills that we suggest you to try them on your own, or in your practice sessions.
Field Hockey Exercises: The drills you should be doing in 2020
This first video is about body fakes, sudden changes of direction and 3D skills. It will require to have a proper balance and grip speed in order to execute the different movements. We recommend you to focus on how you transfer the body weight when changing directions, and to add some speed after you perform the movement.
---
This second video is all about hands and wrists sensitivity. In this one you will find field hockey exercises that will improve your touch on the ball while improving your handling. As you progress we advice you to add speed to the drills.
---
---
In this third video by Hockey2Go we will find some very interesting and fun scoring exercises. If you are looking to improve your scoring skills, this is the video for you. Make sure to work with a partner, set your focus on the ball and target, and add power to your practice.
---
This last one is about ball handling: Do you think that you can manage these mini-drills? If you can, for sure you will become a player that will hardly lose the ball.
---
Make sure to follow Hockey2Go on Instagram, YouTube and Facebook if you want to stay tuned for whenever a new field hockey video comes out!
If you are looking for more field hockey exercises, we suggest you to try the following ideas:
Field Hockey Skills: How to do the 3D Air Dribble?
5 Lockdown Hockey Drills to Use at Home: Practice your hockey skills during the quarantine
Field Hockey Drill: Quick Double Shooting to Improve Speed and Accuracy