One of the biggest challenges in hockey nowadays could be aim towards how to build up the game from the back line. The build up of the game is always faced against well structured blocks and team pressures, fit players that run faster than ever and the responsibility of having the ball possession while trying to set offensive action as a team. The big question that we will try to solve in this article is focused on how we can solve this. If you enjoy you online sports betting games, you should check 22Bet Uganda.
Coaches stracth their head when it comes to game build-up and it's principals, trying to figure out what is best for their team:
– Should my team use a very vertical style of hockey sending long vertical passes between lines trying to skip the midfield? Mainly using the flick, the hit and the sweep?
– Should my team keep the ball possession rotating the ball in the back until we are able to connect with push passes with the midfielders?
– Should my team give away the ball possession and just focus on ball recovery and counter-attack?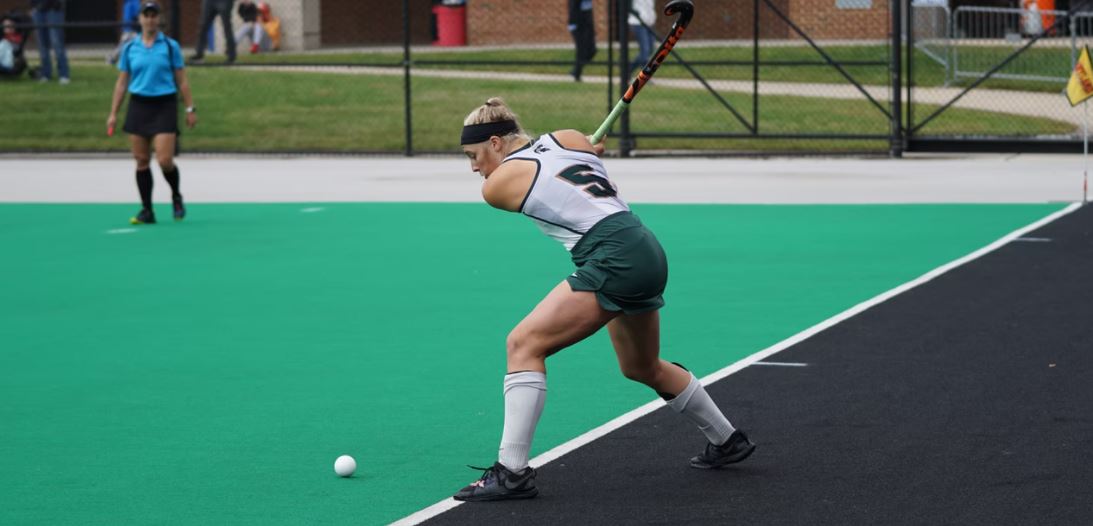 All these questions can only be solved by the coaches and the players of each team, we believe that there is not one set recipe for this. The way your team plays will depend on the technical level of your players, their fitness, playing experience, club culture and style, and many other factors that influence directly the way a hockey team performs.
Additionally we can say that the team formation (3 defenders, 4 defenders, 2 wide-open centerbacks), can also influence the styte of hockey that a team plays.
Here are a few ideas and drills on how do we improve the build-up of a hockey team through drills:
In the first example we have the folks of HockeyHeroesTV, who bring a video where they explain different kind of build ups and plays around in the back line. This video presentation is very handy tactics to use in your match and to introduce in your training sessions.
The second example comes to us via Field Hockey Education, a YouTube Channel created to help coaches around the world. In this clip you will find a very simple and yet effective, field hockey build-up play drill that will help your team improve the outletting aspect during a hockey match. This drill can be applied to any group ages if you as a coach, are able to slow down the speed, expand the playing field size, etcetera.
The final drill was shared by hockey2go and it focuses on a more technical aspect. Under the principal that field hockey is a very detailed oriented sport, we should not pretend to succeed in the build up of the game if we don't improve our players' technical skills. Therefore this drill will help the players to work on their skills in the context of a match. This exercise focurses on passing the ball while running and changing the directions, which is a very useful aspect of the ball possession..
Field Hockey Build-up – In conclusion
This aspect of the game is extremely important because we can't score unless we have the ball at some point. Additionally, there is not a single hockey match without 16 yards line outletting, therefore we have to work on this topic. We encourage you to practice these drills and to focus on your team principals towards ball possession and attack transition. Good luck!