This is one amazing young artist that can create art with his hockey stick and ball! Meet Zakea Page…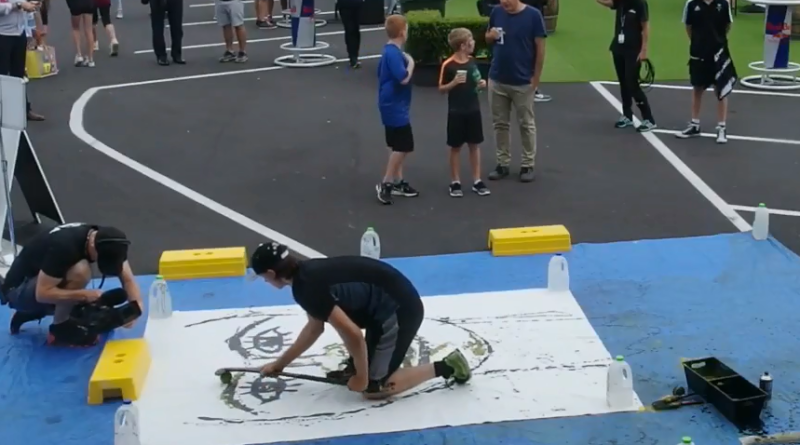 Zakea Page was born in November 7th 1998, and is a hockey player and a talented artist. We discovered a video of him doing something amazing during the 2017 World League Finals in Auckland New Zeland. He was able to display his talent as a hockey player and artist by painting on a canvas with a hockey stick and a ball! You can subscribe to his Youtube Channel to watch more videos like the one we have below.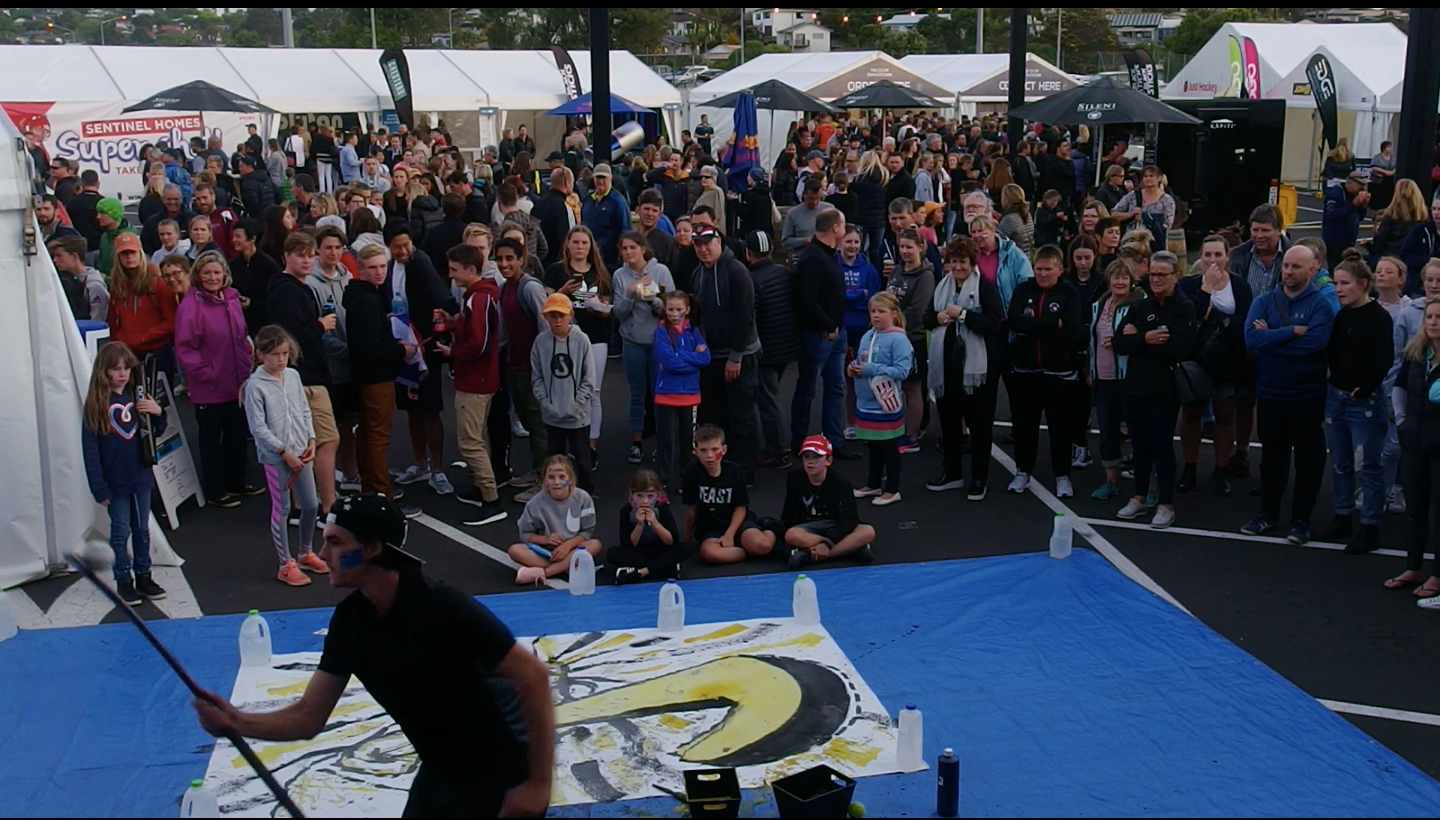 How did it all begin? Zakea shares his story with us…
My journey as a hockey player began as a child in New Zealand and my passion for field hockey continued when living in different parts of Asia, which led me to meet incredible individuals and gave me amazing opportunities. At 11 years old, in Bangladesh, I trained with and played against their national team, In Vietnam I had the opportunity to play in their national team and trained for the South East Asian Games with them. Additionally I participated in their lively annual hockey festival.
While in Shanghai I grew a passion for Art and with the help of the many mentors in the art community. My artistic talents developed and I was able to be a part of many exhibitions including my first Solo Exhibition – "Tenacious". Meanwhile in Shanghai I played for the Shanghai expat team and trained with the Shanghai women's team and the Inner Mongolian National Team . I have now gone back to New Zealand to pursue my hockey and artistic skills. I have a lot to learn and I'm excited to get to that next level in both my art and my hockey skills.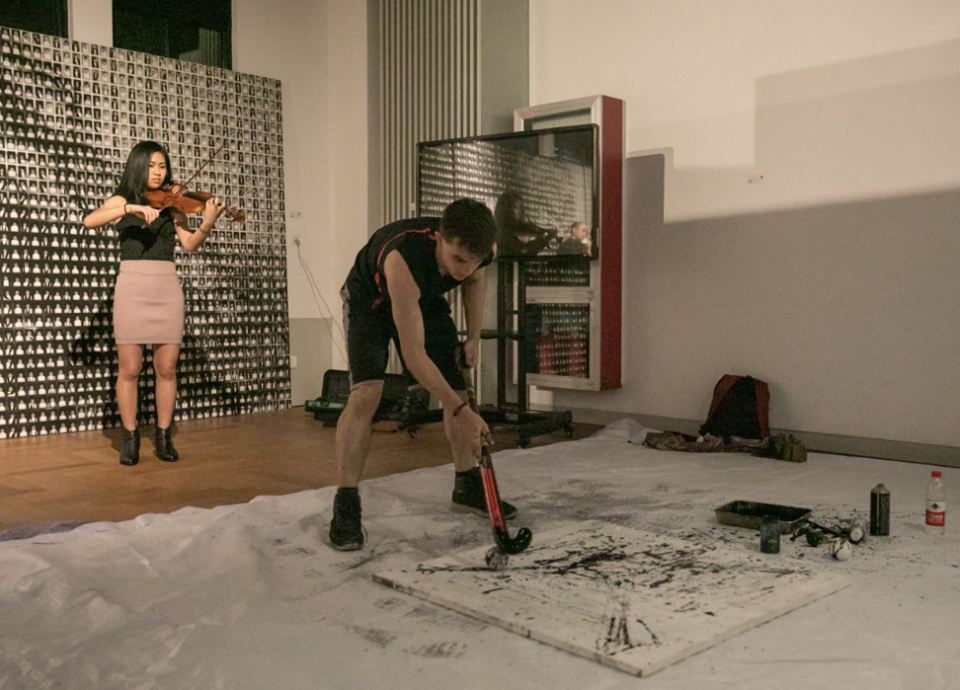 Do you like online gaming? Visit Betulator, our partners and start having fun while making money!
What does inspire you to do your art with a hockey ball and a stick?
In China I had the honor of witnessing Usain Bolt and Roger Federer in action which led me to believe the cross over between art and sport is more of a blur. Weather you are looking at a great Francis Bacon painting or a top hockey player or musician the sensation of awe and amazement is the same and I think thats what it is all about. As an artist you are always trying different techniques to create weather it is different uses of media or different painting techniques, so I don't think the relationships between different arts are fused to their greatest potential.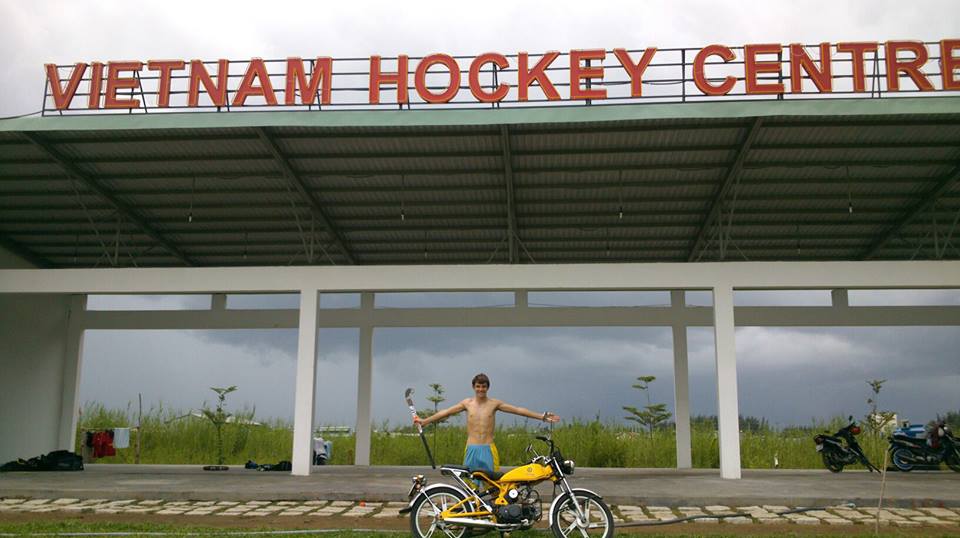 As an athlete and artist myself it puts me in a very cool position where I can play with interesting techniques to fuse sports and art together. The invention of the VR (Virtual Reality) changes the game completely in respects of new ways of fusing way together as it creates new ways of making music and making art. Painting with a hockey ball and stick is a small part of many possibilities out there. As an artist and hockey player you are always trying to explore the limits of what is possible.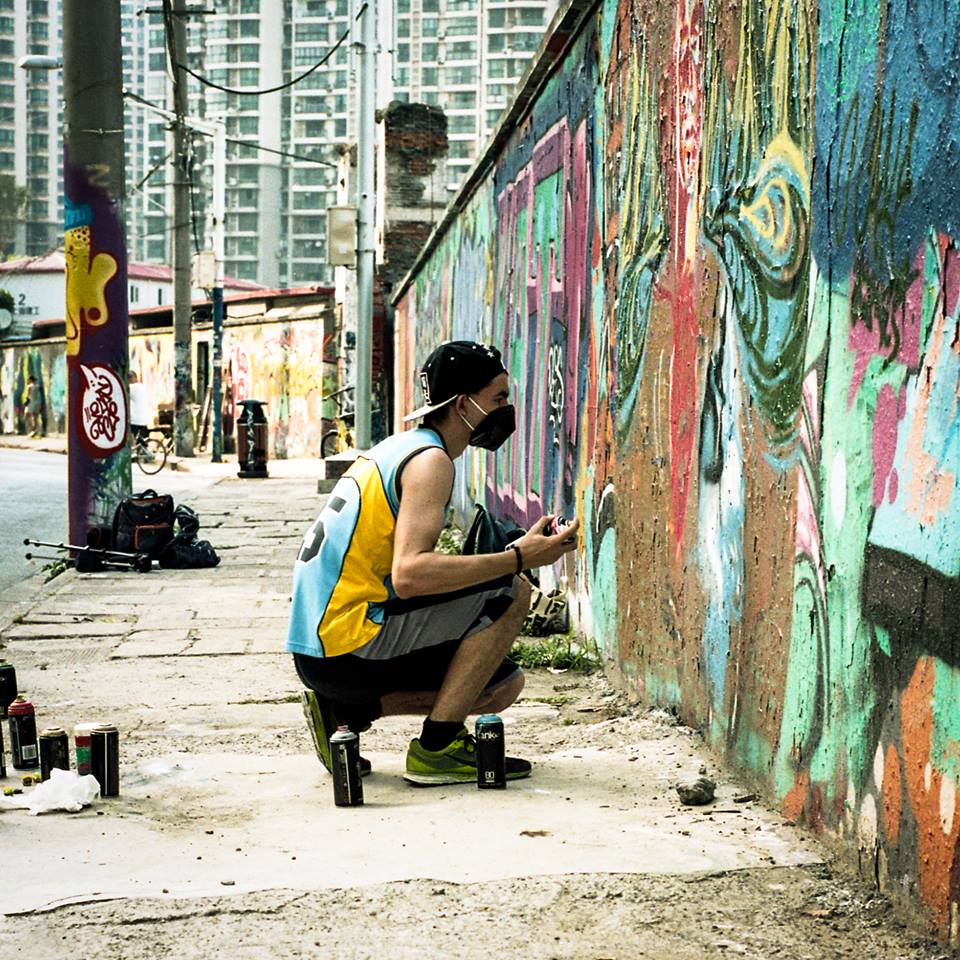 What do you enjoy the most: art, hockey, both?
I have  thought about If have to chose between the two to pursue and if I do what should I chose? But the answer is Both. Potential unexpressed leads to pain. I don't want to look back and say I should have done this or that. I am no way near my potential yet as a hockey player or an artist and am so excited about this this new adventure in New Zealand to develop and excel and inspire people with both of my crafts.