---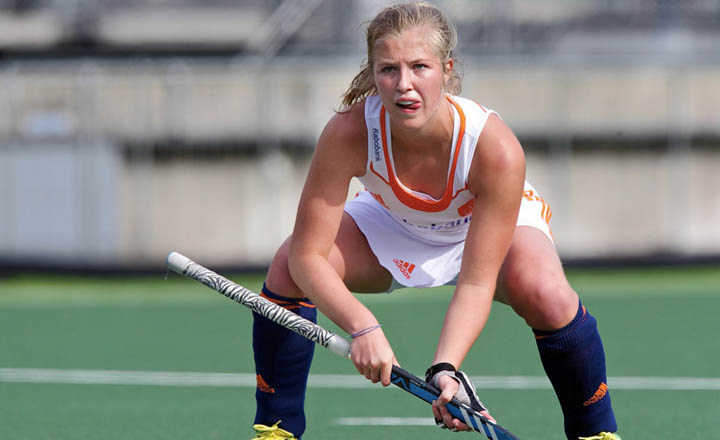 Xan der Waard first international cap was against the Australian team in a tournament in South Africa where the Netherlands drew 2-2, Xan de Waard was 17 years old. In 2014 she was one of the most important players of the Dutch team that won the FIH Women's Hockey World Cup in The Hague. She scored one goal in the semi-final game against Argentina. In club level, she played in her junior years for HC Wageningen before she moved to Kampong SV.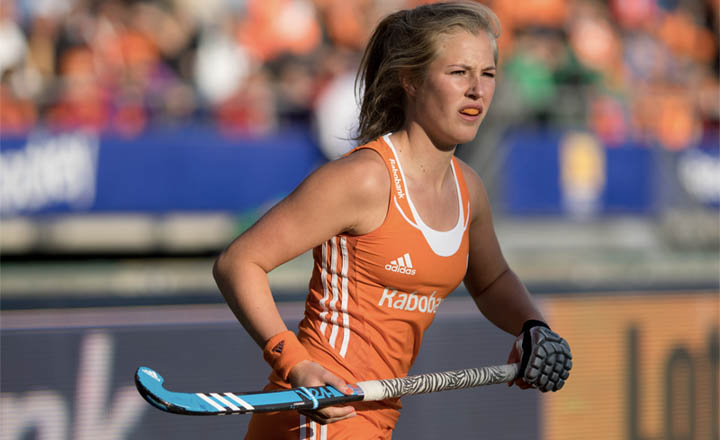 Currently she plays for SCHC Stichtsche Cricket- & Hockeyclub where she obtained the 2nd place at the EuroHockey Club Champions Cup in 2016 against Den Bosch. In this competition, she was able to score 2 goals for her team.
In addition to the goal medal obtained at the 2014 FIH Women's World Cup, Xan de Waard won the silver medal at the European Championship in London 2015, the bronze medal at the 2014 Champions Trophy in Mendoza, Argentina and most recently, the silver medal at the 2016 Champions Trophy in London 2016.
 Take a look at this amazing goal that Xan de Waard scored using a tomahawk shot against Argentina at the 2014 FIH Hockey World Cup Semi-final match (Source: FIH.ch)
Unless something out of the ordinary happens, Rio 2016 will be Xan de Waard Olympic Debut with the Dutch team and we will be able to enjoy her amazing skills! You can follow her on Twitter: @xandewaard and on Instagram: @xandewaard. Xan de Waard is sponsored by Adidas Hockey.