Against what type of penalty corner should your team use a deflection option?
(Source: Javier Telechea, Coaching Hockey).
The penalty corner deflection option is always an alternative play for when the opponent is able to save the straight hit or drag flick. However reading the opponent's defence is a must in order to select from which side of the goal to send the deflection from.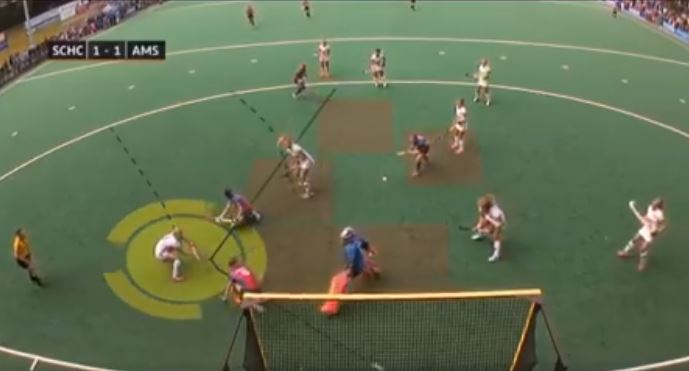 This video shows us a tight defence which is focused on covering the centre of the goal, and an attacking team which is able to understand that the best alternative, might come from the right flank.
Estudiar, analizar, planear, entrenar, ejecutar: Festejar! Gol de pizarrón de las chicas de los Amsterdam.

🇬🇧 Study, analyze, plan, practice, execute: Celebrate! Great set up play by Amsterdam's women.

Posted by Coaching Hockey on Tuesday, 17 October 2017