Quickness and Reaction Drill for Field Hockey Goalkeepers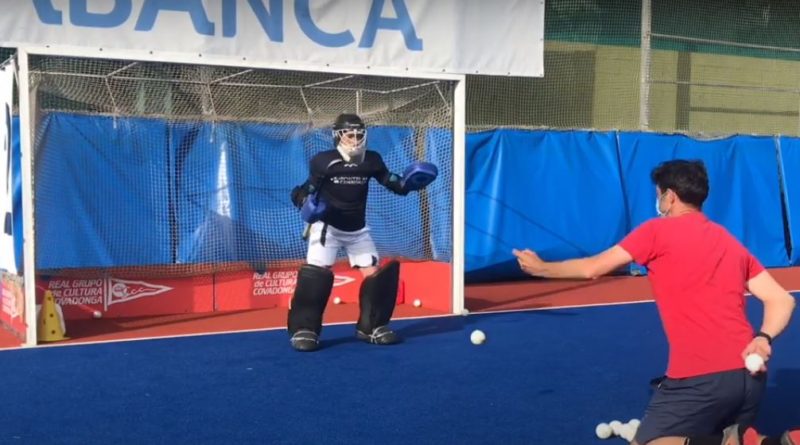 In this case the coach needs to set himself in front of the goalie and hide two ball behind his back. All of the sudden he needs to throw one of the balls, which will for the goalkeeper to react and block the shot.
This video was shared by "Ponte las guardas" and you can subscribe to their Youtube Channel, follow on Twitter or get in touch with them: gk@pontelasguardas.com.