Should it have been a goal?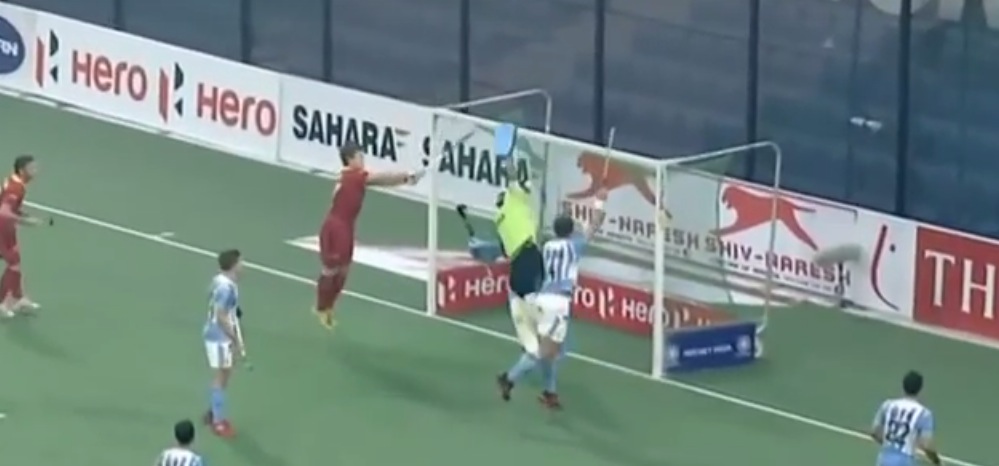 This goal, in our opinion controversial, was scored during the Begium vs Argentina game for the 2014 Men's Hero Hockey World League Final in India. The game finished 1 – 1 and this goal generate a negative reaction from the Argentina team.
The ball gets picked on the right side of the Belgian attack and, firstly, it does not seem to be transported the 5 meters required before entering the circle. In addition, the ball gets lifted on the hit and flies inside the circle.
The umpires did not consider danger on the play and it seems that they did not see the 5 meters movement of the ball prior to the pass.
What do you think?

---