Field hockey drills:
Finding original ideas for field hockey drills can be challenging from time to time. Coaches tend to repeat drills and players end up finding themselves lacking of motivation and focus, just because those type of exercises stop presenting a challenge and stop proving the right amount of fun.
Because field hockey training should be exciting, challenging and fun, we decided to share 3 of the most original drills that we ever published on A Hockey World. We hope you like them, try them and share your experience with other players and coaches!
---
1) Field hockey drills: Keeping the ball control while standing on top of a cart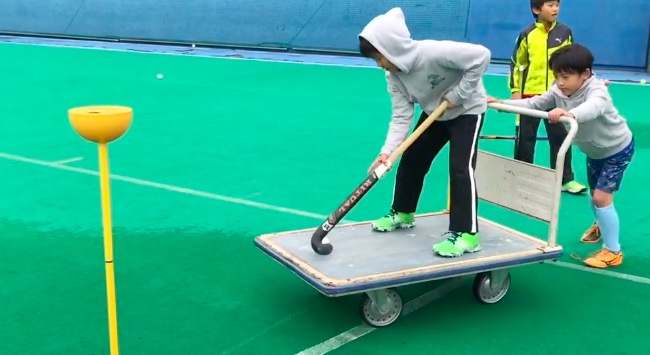 The Hiroshima Buena Vista Hockey Club is one of the most creative clubs in the world when it comes to designing non-conventional field hockey drills. Take a look at this challenging and fun exercise where the player must keep the ball control while standing over a moving platform:
---
2) Field hockey drills: Self-Pass trickiest and most creative drills!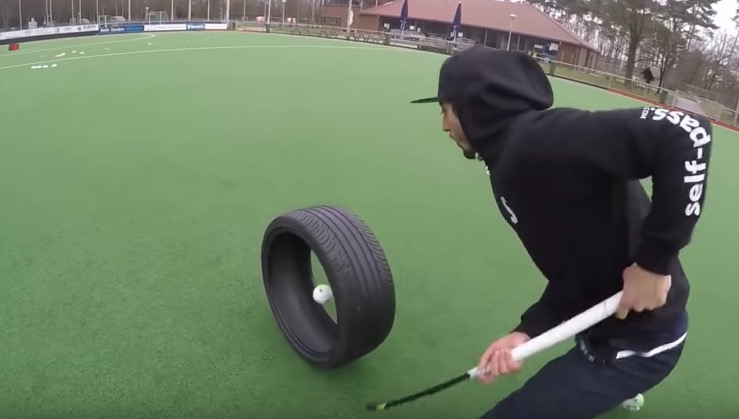 Self-pass has earned a well deserved reputation for sharing some of the most amazing skills ever in field hockey. What they do is so different and advanced that it might take you several tries before you are able to come close to what these players can do on the field.
---
3) Field hockey drills: A Hockey World's ramp drill! Improve your aerial receiving skills…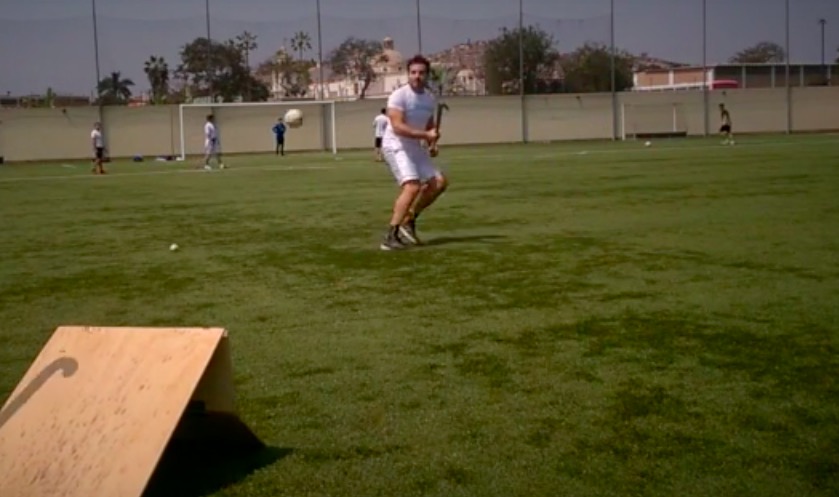 Our final drill in this Top 3 selection features one of our own drills. By using a ramp we are able to make the ball jump forcing the players to improve their aerial receiving skills. The goal here is not just to improve the eye-hand coordination, but to also force the players to constantly receive on the move.
---
These are just 3 different type of field hockey drills that will help the players to develop conventional skills under "non-conventional" situations. As a player or a coach, our best piece of advice is to always think outside the box by coming up with new ideas and keeping the training sessions as fun as possible!
We hope that you enjoyed these 3 drills and if you like this article, make sure to share it with your friends!