Offensive obstruction on the penalty corner while doing a deflection?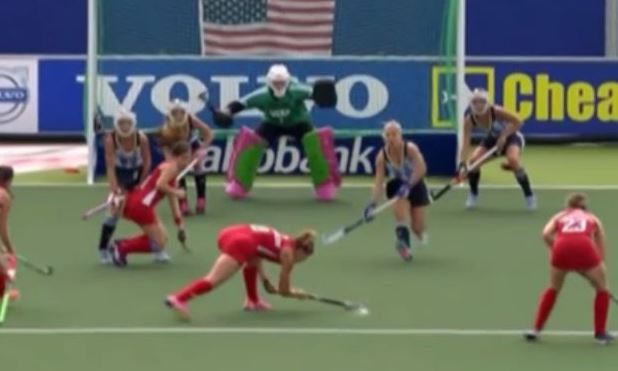 This clip shows you a penalty corner goal that went to the referral and ended up being turned in favour of the defence. This action took place during the 2014 FIH World Cup in a match between Argentina and USA. The United States team took this penalty corner where the play chosen was a pass to a deflection.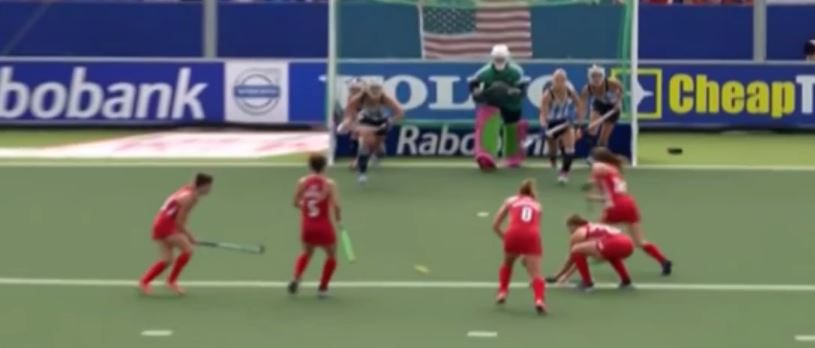 The player making the deflection got in front of the Argentinian player and sent the ball inside the goal. Argentina asked for a referral and upon review, the goal was disallowed.
Let's take a look at the play, what are your thoughts on it?