Introducing the Fantastick: The stick for kids that will make learning fun and easy…
The Fantastick is an innovative hockey stick, especially developed for 3-7 year-old children. The Fantastick has been developed by Sportivation, together with Marc Lammers. This stick can be used at schools and clubs. The learning success experience is much higher with this stick because the Fantastick is great for introducing children to hockey.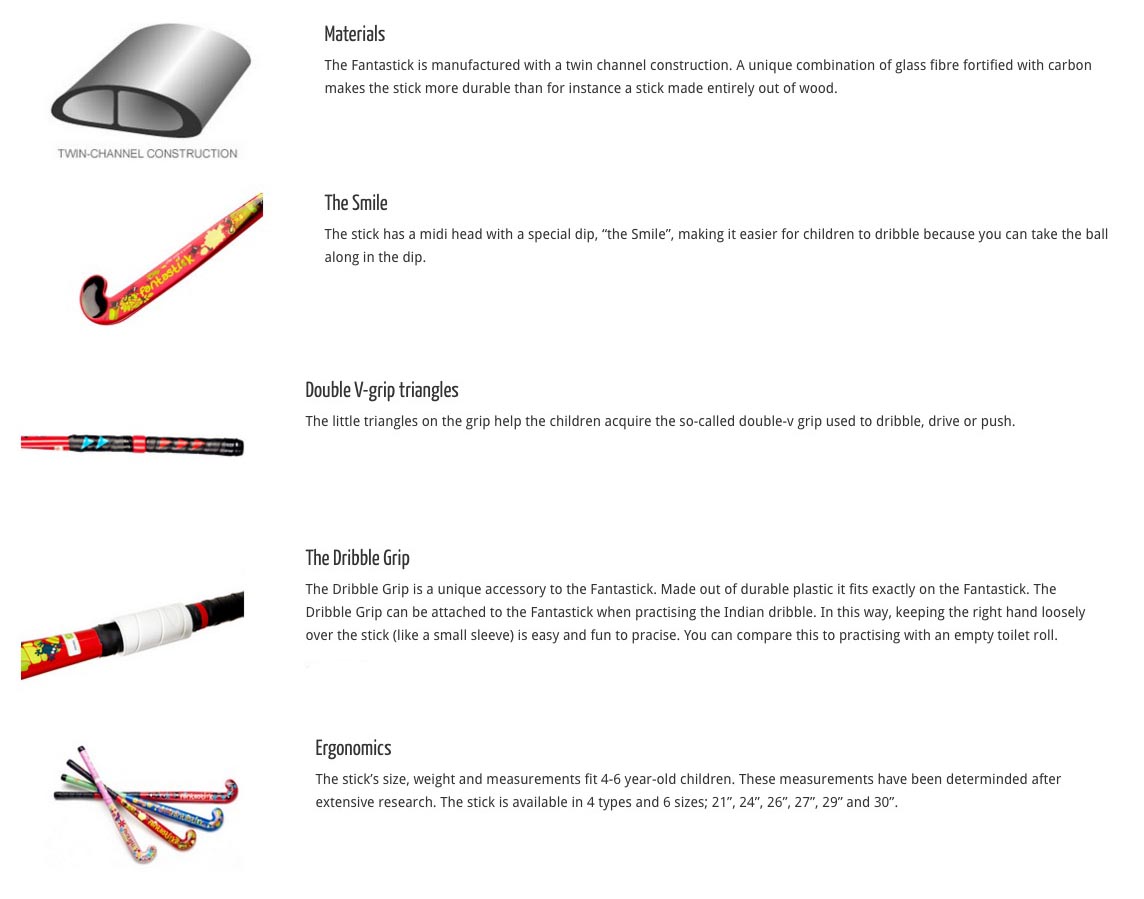 The Fantastick makes learning basic hockey techniques easier, more fun and more challenging. The basic grip is easier to teach through special forms and signs. The dribble grip is especially developed for use in training and hockey lessons to make the Indian dribble easier and more fun to learn. The dip in the hook, "the Smile", helps to take the ball along during the dribble. The Fantastick comes in different sizes, colours and designs. Most hockey sticks in these small sizes are made from wood. The Fantastick is made from glassfiber and carbon and is therefore more durable.