The hockey field in Gibraltar is located next, literally next, to the airport runway!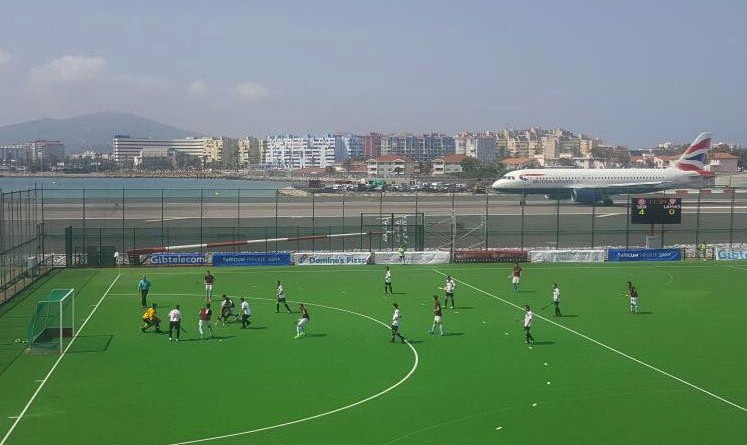 Servette HC, 2017 Eurohockey Club Challenge II champions, shared this picture and video on Facebook. This picture shows the hockey turf located in Gibraltar, where the tournament was held. During the matches you could see planes arriving and taking off just a few metres from the sideline!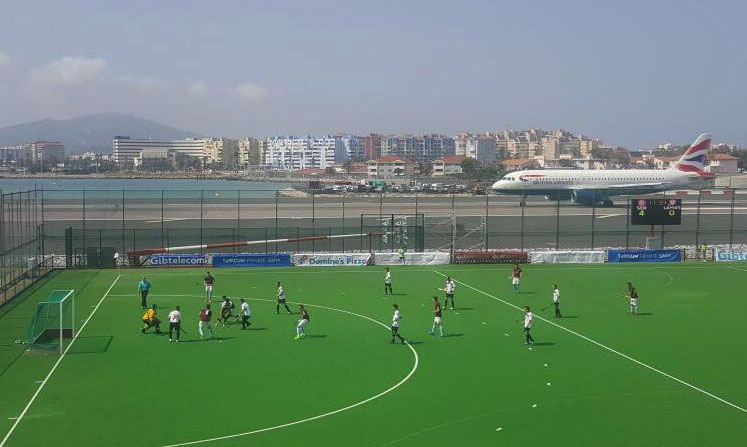 Personally, I have seen hockey fields near airports but nothing like this one, take a look at this British Airways plane arriving!