Goalkeeping angles: Mistake in the goalie's position…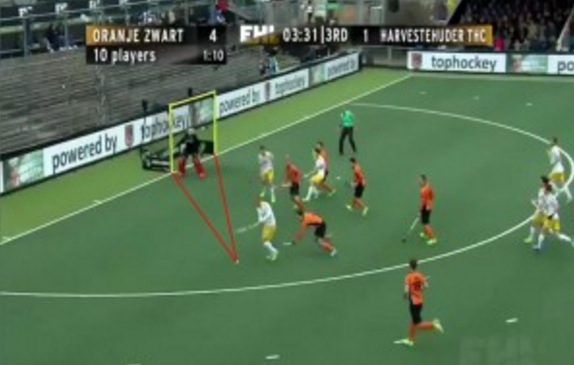 We all know that one of the basic learning for goalkeepers is the positioning regarding the placement of the ball in the circle. This is a basic aspect of the tactical training in the early stages of the development of the goalkeeper. Many goals happen due to the bad angle of the goalie when the shot comes. It is very difficult to master the angles and sometimes and, as an example, we can watch an error that happened to Vincent Vanasch, Oranje Zwart's goalkeeper and the Belgian national team, against German Harvestehuder.
This analysis was written by "Ponte las guardas" and you can subscribe to their Youtube Channel, follow on Twitter or get in touch with them: gk@pontelasguardas.com.