---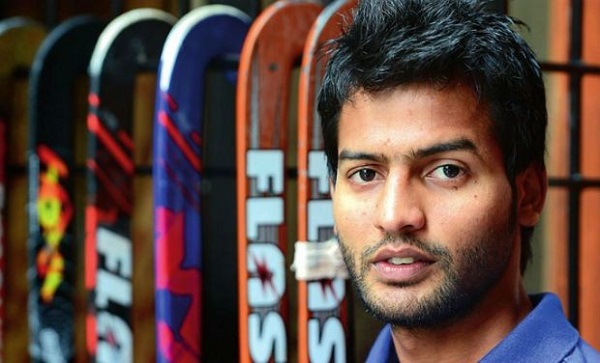 His breakout moment occurred in the 2011 Asian Champions Trophy where he scored the winning goal in the final against Pakistan. Yuvraj Walmiki  was born on November 29th, 1989. He played world cup in 2014, in Holland, (The Hague). Yuvraj Walmiki is the only Indian Player that played in the Bundesliga (German Hockey League) for 4 years continuously, where he was the top scorer in 2010 and 2011.
For Yuvraj Walmiki, 2009 was a hard year. Even though he was already showing a lot of potential at the club and regional level, Yuvraj had to face, what he calls, the most discouraging situation of his hockey career. He was selected as a member of the Indian Junior World Cup team, he was dropped at the last moment. Just two days before the competition, he was told that he was out of team for not having enough international experience!
Luckily for him, hockey came around and nowadays he is one of the most experienced players in India: he represented his country in the year 2014 at the Rabobank Hockey World Cup in Hague and he was part of the Champions Trophy team in the year 2011 and 2012, amongst other major events.
His main hockey achievements are:
– Represented India in the year 2014 Rabobank Hockey World Cup in Hague (Holland)
– Played Pre World cup in Hague (Holland)
– Played Holland test series in Amsterdam in the year 2013 and won Gold Medal
– Part of Champions Trophy in the year 2012 in Australia (Melbourne). Team entered semi finals after 30 years.
– Bronze Medal – Sultan Azlan Shah Cup in the year 2012, Malaysia
– Gold Medal – Olympic Qualifies in the year 2012, Delhi
– Gold Medal – South Africa test series in Delhi in the year 2012
– Silver Medal – Champions challenge in South Africa in the year 2011
– Gold Medal – Asian Champions Trophy in China in the year 2011
You can follow Yuvraj Walmiki on Twitter: @ywalmiki