Do you want a drill that will help you to improve the first touch off the ball?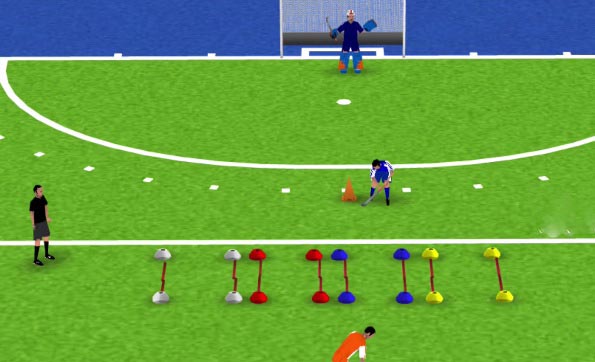 Take a look at this 1 versus 1 drill. This drill was shared by Fabian Posselt (follow him on Instagram), coach of  TuS Lichterfelde (Subscribe to their new Youtube Channel).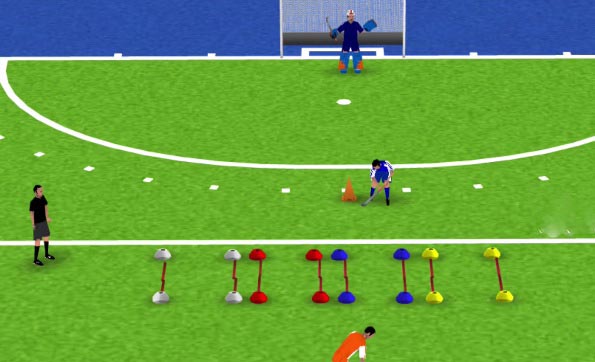 Exercise to improve receiving:
1. Orange passes the ball through blue channel.
2. Coach calls a color. Blue passes through this channel.
3. Coach calls a second color. Orange passes through the appropriate channel.
4. Blue shoots on goal.
Each player has a maximum of 2 touches for an action available (1 for receiving + 1 for passing). Therefore, the player must move the ball with the receiving directly in front of the right channel.