Argentina was able to get one of the most historical results against Germany in an Olympic Event. The game finished 4-4 but it could have been a defeat for the German side if it wasn't for the last penalty corner goal just seconds before the end of the game. For Argentina, the draw was still a positive result but the bitter-sweet feeling of almost defeating at the last Olympic champion will remain.
1) German GK Jacobi was taken out and the German side was playing with 11 field players: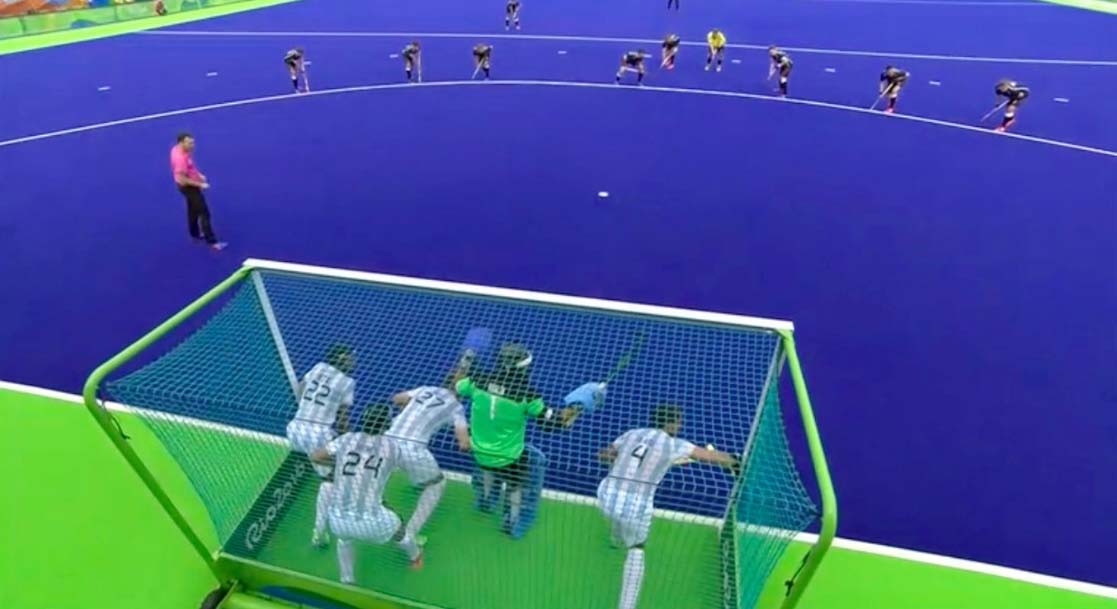 2) Argentina came out with a 1-2-1, almost 3-1 defensive formation, 3 players flying high and one player defending the far post.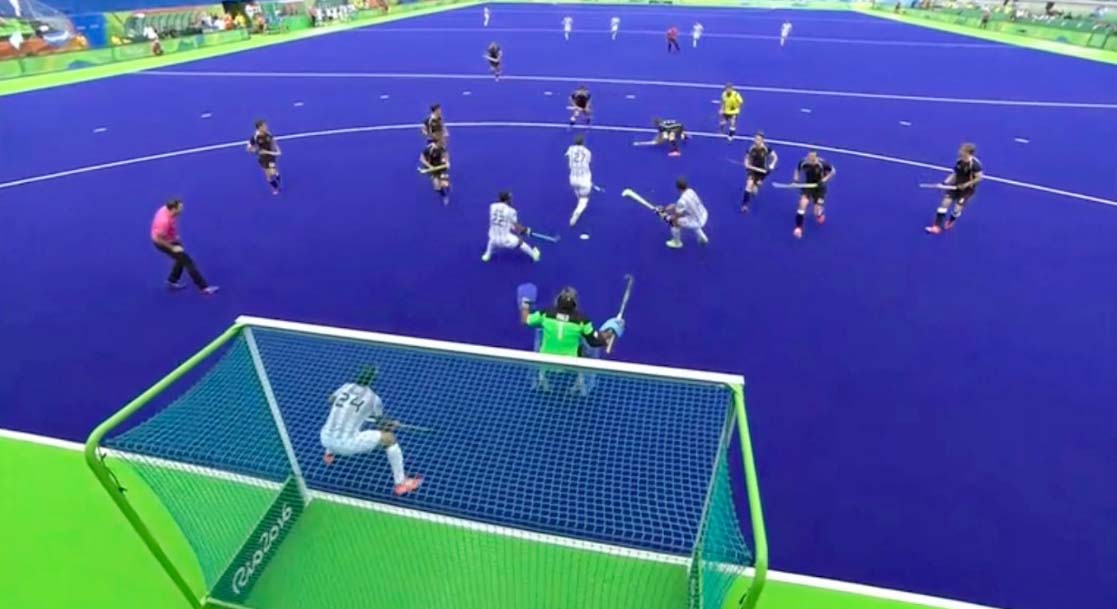 3) The direct drag flick was contained by Vivaldi but, as it was directed to the right side of his body, his rebound want straight into a space which was not occupied by any Argentinian defender: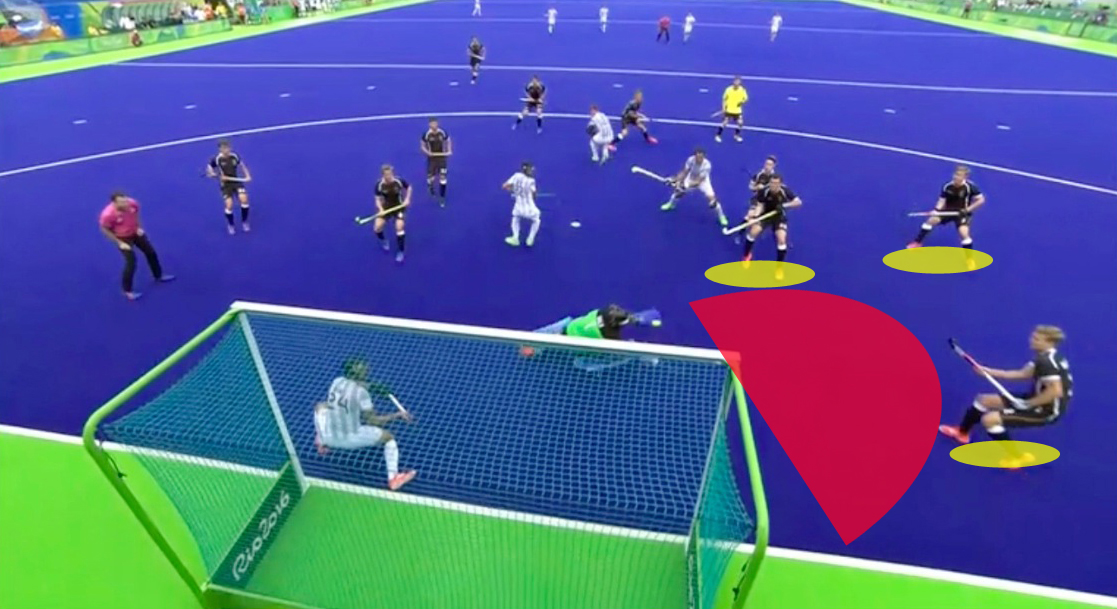 4) The German players found themselves free and were able to score: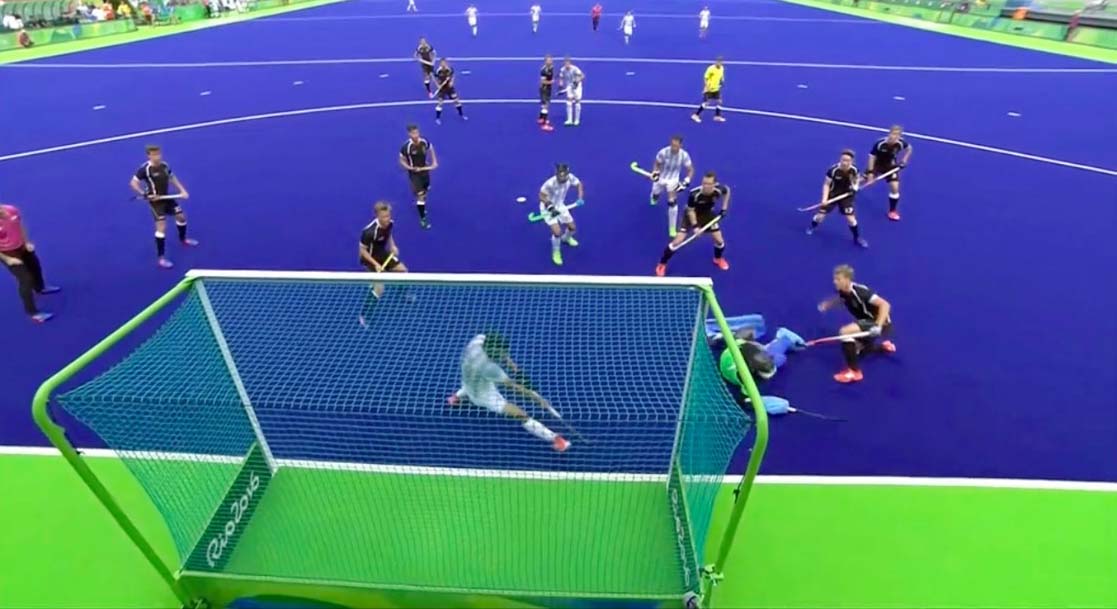 In conclusion: From here it is easy to analyse and to suggest a different formation to defend this play but we have to take under consideration the stress and pressure of the moment. However, being the last play of the game, perhaps a 2-2 formation where two back player are covering the post would have been more efficient. Good game for both Argentina and Germany which gave us one of the most entertaining matches of Rio 2016 so far.