The amazing facilities of Kampong SV: 8 hockey fields!
Kampong SV is one of the biggest club in Holland, not only for the many victorious results but also in terms of infrastructure. The club has 8 hockey fields and, in addition to that and due to the indoor season which is about to start, they decided to implement 2 domes with 2 indoor fields on and outdoor pitch! 
This is the map of the club: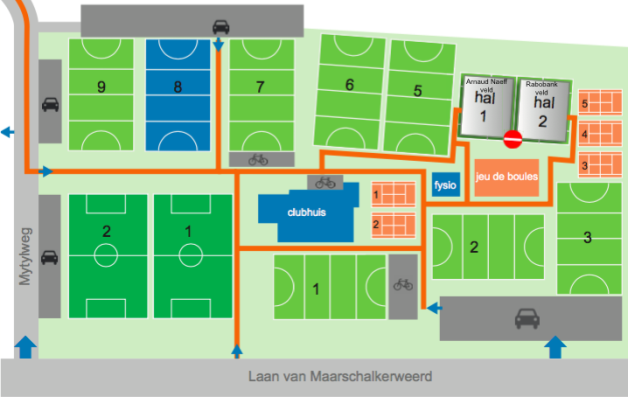 Take a look at this video, you will see the two domes.

---