Tactical analysis: Space creation on a perfect counterattack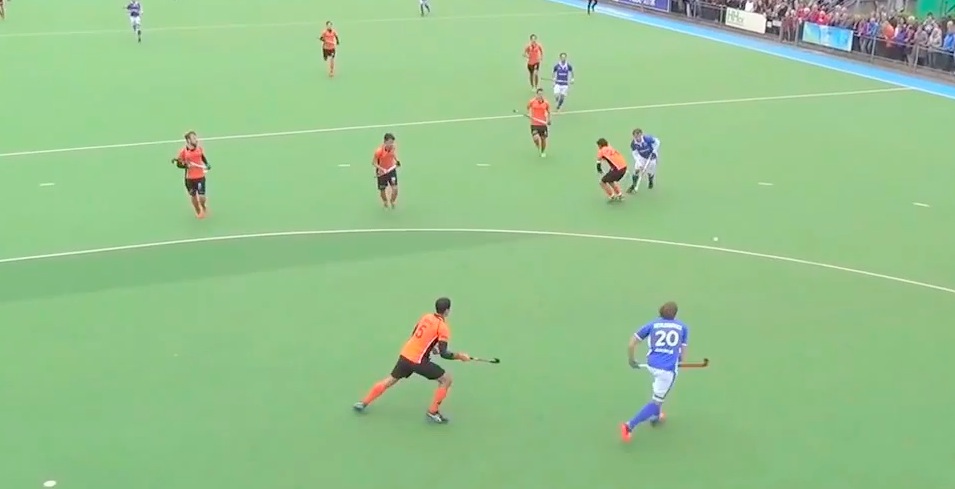 This video was found in the Kampong TV Youtube Channel and features an amazing counterattack during a game between Kampong and Oranje Zwart. Let's analyse the situation:
1. Penalty corner for OZ, good defense by Kampong.
2. A player from the half line drops back and remains opened on the line to allow his defence initiate the counterattack.
3. Blue #10 makes an open movement to keep on expanding the orange team while they are trying to make a zonal marking.
4. Blue #20 makes a double movement behind the back of the last defender in order to escape and create more space inside the circle.
5. Blue #10 gives and goes to a potential scoring position.
6. There is an automatic pass from Blue #20 and a mistake on the opponents that concede a penalty corner.


In conclusion, if we focus on the perfect combination between Blue #10 and #20, we can see how the ball can be played with speed, safety and space creation.