Spain scored this goal in just 17 seconds, set play or good improvisation?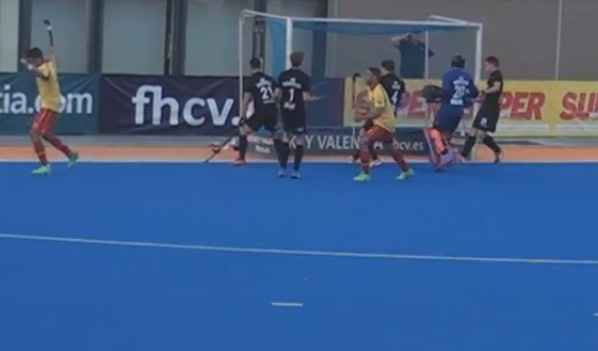 During the day 1 of the 6 Nations Tournament in Valencia, Spain scored a goal against New Zealand in only 17 seconds, right in the beginning of the final quarter of the game.
Video courtesy of Federación de Hockey Comunidad Valenciana.
If you want to watch the live streaming, make sure to visit: http://www.fhcv.tv/
---