You need to do drills like this one if you want to have full ball control! Learn how to do Opposite Body Drags here…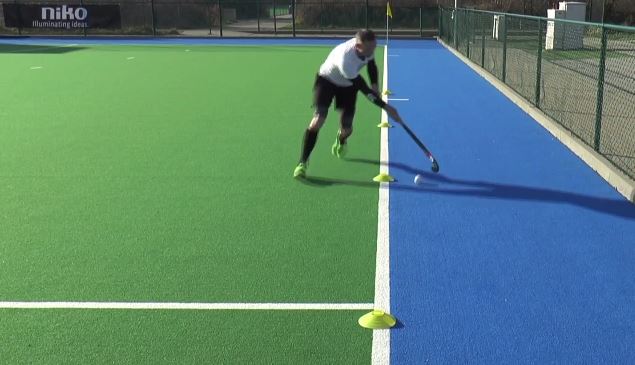 In this video Ronald Brouwer shows us how to practice 'opposite body drags'. Opposite to 'body swerving', this technique involves simultaneously using your stick and body to off-guard your opponent. Here are the key points:
1) Drag the ball at each cone to the opposite side of your body
2) Ball and feet always opposite each other
3) You can use pitch colours as a guide
Don't forget to visit Inside Hockey Website.
Follow them on social media: Youtube Channel, Facebook, Twitter and Instagram.