Favourite Players: Lucas Rey (ARG)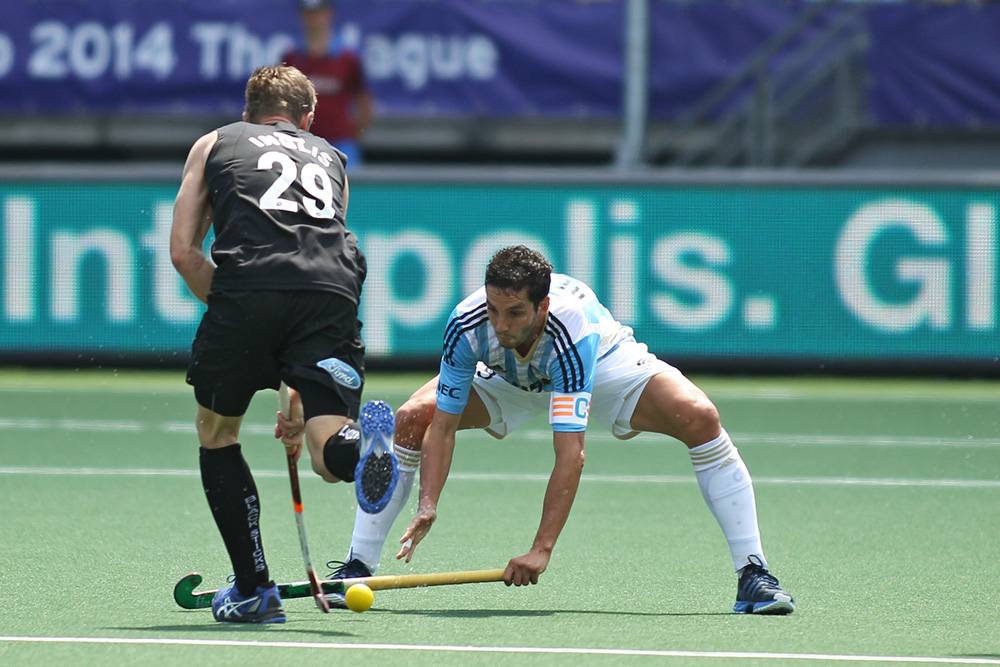 Lucas Rey Is the captain of the Argentinean Hockey Team, "Los Leones".
He plays for San Fernando in Argentina and is also a member of the team Jaypee Punjab Warriors of the Indian Hockey League.
Details:
Date of birth: 11/10/1982
Location: Buenos Aires, Argentina
Position: Midfield
Career Highlights:
– Argentina: 3rd place 2014 World Cup, Olympic Games Athens 2004, London 2012
– Club San Fernando, Argentina: 2003 and 2006 champion
– Jaypee Punjab Warriors, India Hockey League
Member of the Argentinean Hockey Team since 2002 when he debuted with in a friendly match against Germany. In 2010 he participated in the World Cup in New Delhi finishing in the 7th place. On the next year he obtained the gold medal at the Pan American Games in Guadalajara. At the 2012 Olympic Games in London he finished in the 10th place. Finally, in 2014, Lucas got the 3rd place in the World Cup Hague.
Jaypee Punjab Warriors is the team which he belongs in the India Hockey League. The club represents the city of Jalandhar and is owned by Jaypee Group. The coach of this team is former Australian coach, Barry Dancer. 2015 was the second year participating in this tournament where he shared the field with names like Agustin Mazzilli, Christopher Ciriello, Jamie Dwyer, Kieran Govers, Mark Knowles, Robert Hammond, Sandeep Singh and Simon Orchard.
San Fernando is his hockey home in Argentina… is the club where he played all his life. He debuted in the premier team at a young age in 2000 and became Metropolitan Champion in 2003 and 2006. When in Argentina, he shares the team with his two brothers, Emiliano and Matias.
---
---
You might also like:
Favourite Players: Luciana Aymar (ARG)
Favourite Players: Lucas Rey (ARG)
WATCH: What a deadly counterattack is all about (Argentina 1994)