What happened in 2014? After winning the semi-final of the Champions Trophy against India, Pakistani players took off their shirts and made obscene gestures at the crowd at the full-house stadium.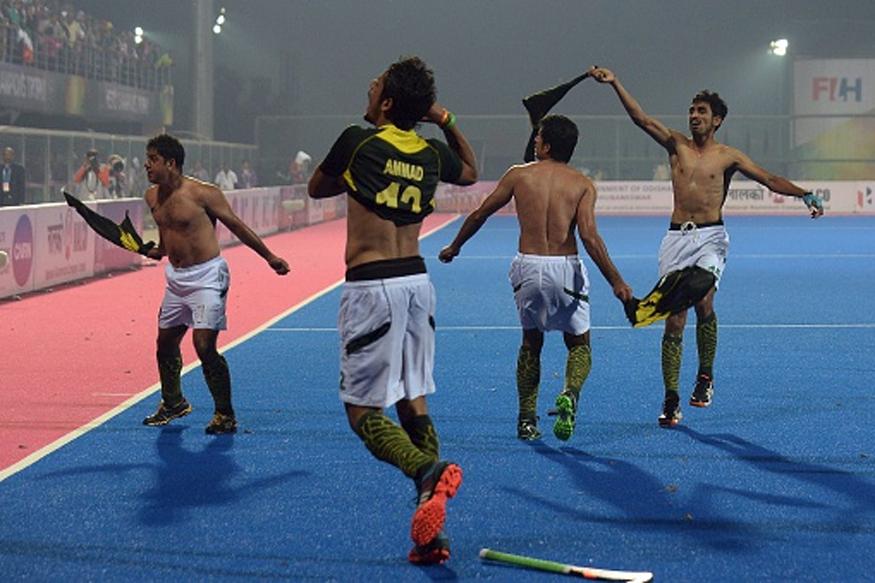 Shahbaz said he has been repeatedly asked to send a formal apology for the alleged bad behaviour of Pakistani players after the Champions Trophy semifinal against India. He also said that this is the reason why the Junior team of Pakistan was not allowed to take part in the World Junior Cup held in India last month:
"They said we did not confirm our participation on time. We did not get visas from the Indian High Commission. But in the end, I got this feeling it was all due to that incident in 2014. Pakistan hockey was punished for it," he said.
The former magical forward conceded that Pakistan hockey had been hit because of not being allowed to play the World Junior Cup in Lucknow in December last which India eventually won. Shahbaz made it clear that given the existing strained relations between Pakistan and India, the PHF is not in a position to submit any apology.
In the end Shahbaz added: "We want a logical solution because next year the World Cup will be held in India as well."