This Hockey Drill Will Help You Scoring From The Base Line!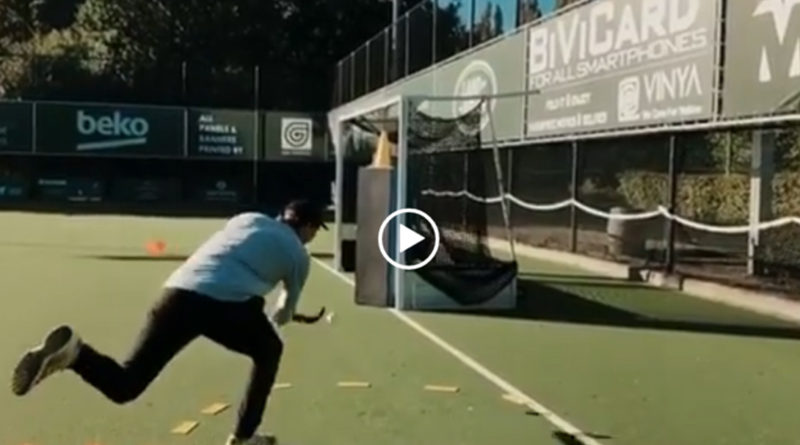 Scoring from the end line used to be something that coaches would tell players to never do, because it was believed that the goalkeeper could always have the advantage and stop that shot. However in recent years we are seeing many shots from a very narrow angle (Delfina Merino from Argentina is a clear example), therefore we must start training this type of play.
During a hockey match there can be many circle penetrations from the base line that do not end up capitalizing on goals, so this exercise can help us master another scoring technique. The objective is to make a strong lifted push or flick, on the run and off the right foot. The obstacle that is seen simulating the goalkeeper allows us to aim correctly, shooting to the head and shoulders. Make sure not hit the ball but push it hard, always shooting to that position, where is hard for the goalie to react.
Are you looking for more coaching resources? Learn more about coaching skills and strategy by visiting our COACHING SECTION.
Video Source: Y1 Sport
Post sponsored by
www.obraexpressar.com.ar
Related Articles: