Four things that umpires should do in order to elevate the game, by The Hockey Paper and Simon Orchard.
The article, that you can find the full article at the hockey paper, opens with Simon statingthat many umpires are well aware of understanding of the rules of hockey but there is a large number of refs who lack the ability to consistently apply, enforce or define them in the pressure-cooker environment that can be elite sport.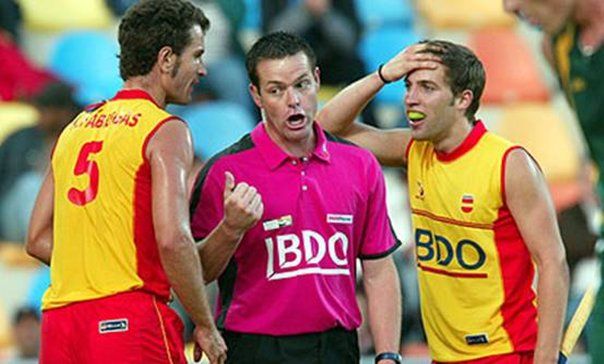 Simon Orchard writes that there is a lack of accountability from the officials because not many umpires, perhaps just at top international level, they go to review meetings or they analyse controversial decisions. Additionally he states that they do have poor communication skills as they don't engage with players in the right manner and some can't engage at all. Finally he states that some umpires need to remove the emotion and lose the ego.
Do you agree? Share your thougts!
[wpdevart_facebook_comment curent_url="https://www.ahockeyworld.net/four-things-umpires/" title_text=" " order_type="social" title_text_color="#000000″ title_text_font_size="1″ title_text_font_famely="monospace" title_text_position="left" width="100%" bg_color="#CCCCCC" animation_effect="random" count_of_comments="5″ ]
In conclusion he states that raising the standard of hockey umpiring can easily be achieved if umpires do four simple things: stay accountable; communicate well; keep the emotions in check; and learn the game.