If you are one player trying to find the best stick and you are uncertain about which one to choose for this season, then you might be in the right place! We hope to provide you with enough information about the best field hockey sticks in the market. Share your thoughts about the topic and help others make the right choice!
Which field hockey stick is your favorite and why? Share your thoughts:
[wpdevart_facebook_comment curent_url="https://www.ahockeyworld.net/field-hockey-sticks-brand-favorite-one/" title_text=" " order_type="social" title_text_color="#000000″ title_text_font_size="1″ title_text_font_famely="monospace" title_text_position="left" width="100%" bg_color="#CCCCCC" animation_effect="random" count_of_comments="5″ ]
---
Size does matter:
The length of the stick is one of the main issues that you need to focus on. Did you know that in 2015 the maximum permitted length is 41 inches (105 cm)? But unless you are hockey player that stands in 7 feet tall, you should get one that fits naturally to your own height. Remember: you need to bend your knees and bring your body core down to play hockey, so choose a stick that allows you to move naturally.

Field Hockey Sticks: from hickory to composite materials
The history of field hockey sticks says the first ones were hand produced with hickory or the wood of the mulberry. They were handmade by very skillful craftsmen. Later in history, wooden sticks were introduced to the sport with mix of certain fibers like carbon or aramid. Nowadays most players use composite sticks which have elevated the game.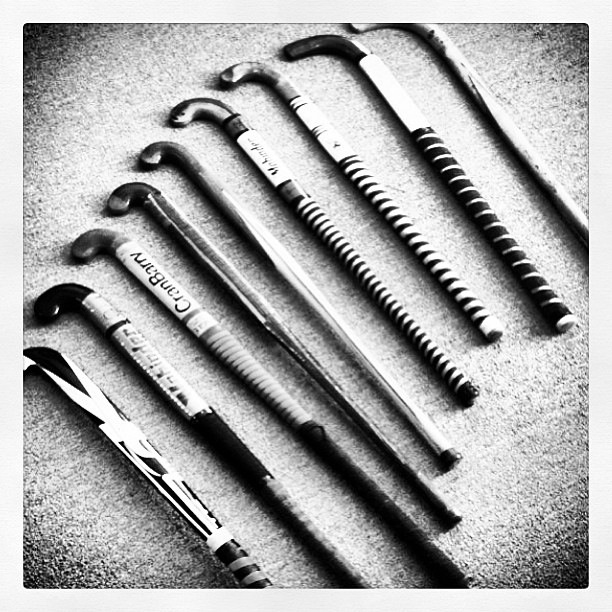 The market became a battlefield for field hockey sticks producers:
Field hockey sticks brands have grown in number and quality, making the hockey stick market more competitive. There are so many options to choose from with so many variables (composition, design, colors, bow), that hockey companies had to increase the amount of lines of production.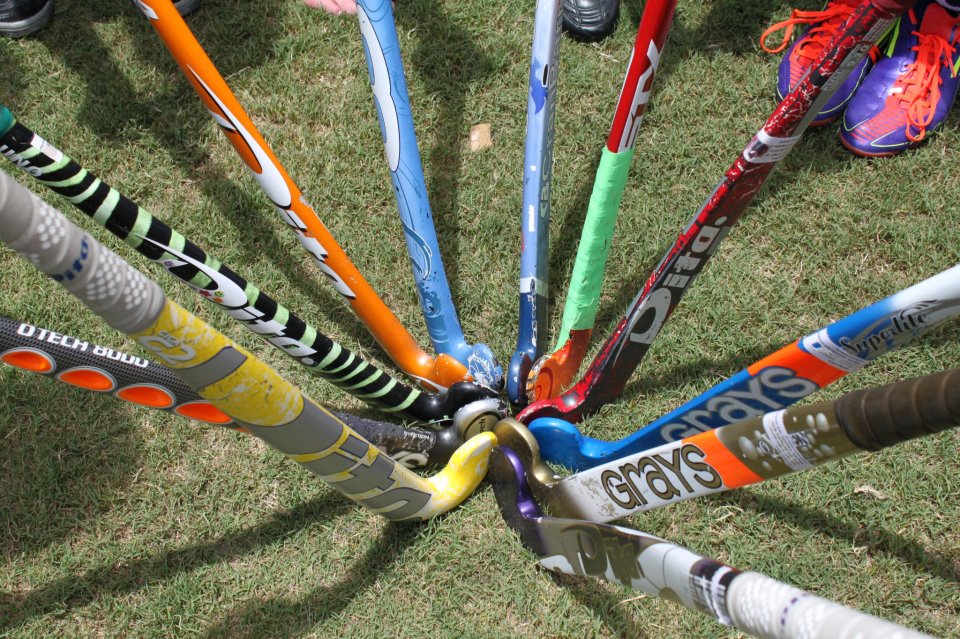 Some of the most traditional brands such as Grays and TK, saw competition from brands such as Gryphon, JDH, Ritual or Osaka which started to take a big portion of the market attracting hockey players with new designs and innovative marketing tactics.
Adidas made a comeback of the brand within hockey specially by sponsoring German and Dutch players in the begining. Do you remember that they used to have those white and blue sticks in the 80s?
Which one is your favorite stick? Don't forget to leave your comments above ↑