3 Of The Most Amazing Deflection Goals Ever in EHL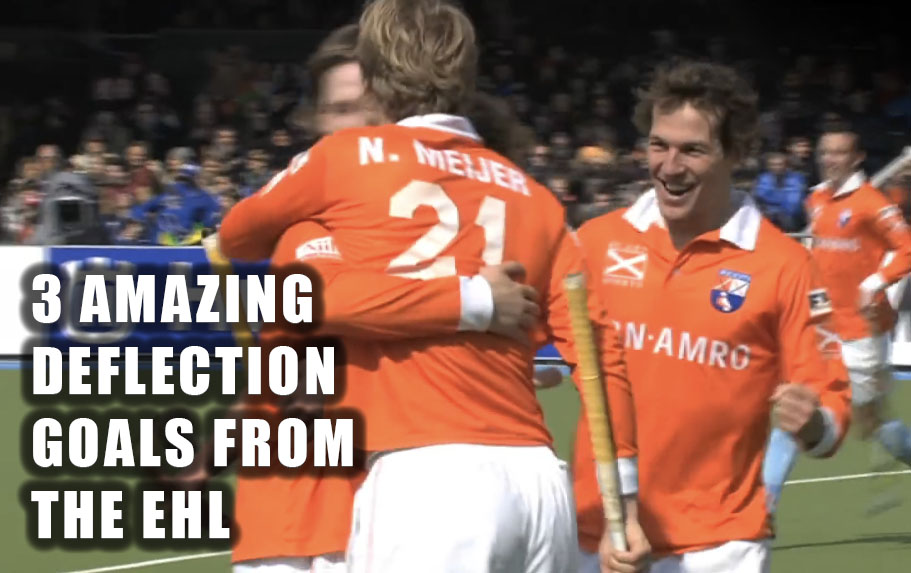 ---
These are some of the most amazing goals out of a deflection that you will ever see. They happened during the EHL and they are awesome, don't forget to leave your vote at the last video:
Goal #1: Bloemendaal
This goal shows the attacker of the Dutch club doing a very tricky deflection. He touches the ball with his stick in a vertical position and in between his feet, making very difficult for the Spanish goalie to know where the ball will go.
---