The History Of Field Hockey: The Origins Of The Game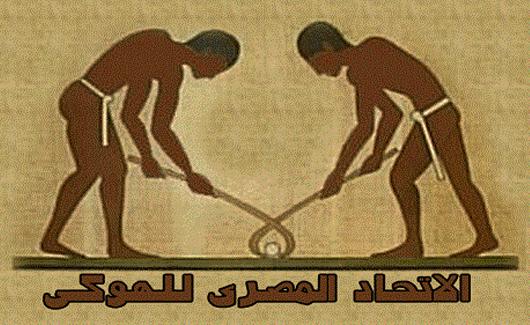 There are many ancient games that feature the use of a ball and the stick shaped element but for many people, field hockey was originated in Egypt. Certain Egyptian tombs depict pictures of games similar to hockey which date from 4000 years ago. To answer the question "Where was field hockey invented", we need to do a bit more research as the answer is more complex than it seems.
Where was field hockey invented? Tomb of Prince Kheti 2000 B.C. at Neni-Haman El Mini, Egypt: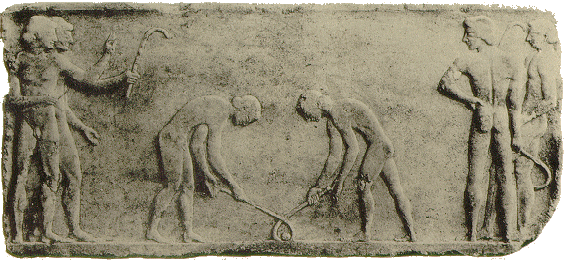 Although England is mainly responsible for spreading modern hockey across the world by bringing the sport to the colonies, hockey was a popular sport in Pakistan and India as it was played at least 100 years before it was played in English soil.
There are many games that feature a stick and ball such as hurling (Ireland) and shinty (Scotland), which are thought to be played since 1272 B.C. Beikou is another sport very similar to hockey that is played in Mongolia and has been played for at least 1000 years. In South America, most specifically in Chile, the local natives of the 16th century used to play a game called chueca, which also has a lot of common elements with hockey.
---
"Where was field hockey invented?" A picture depicting the Chilean natives playing "chueca":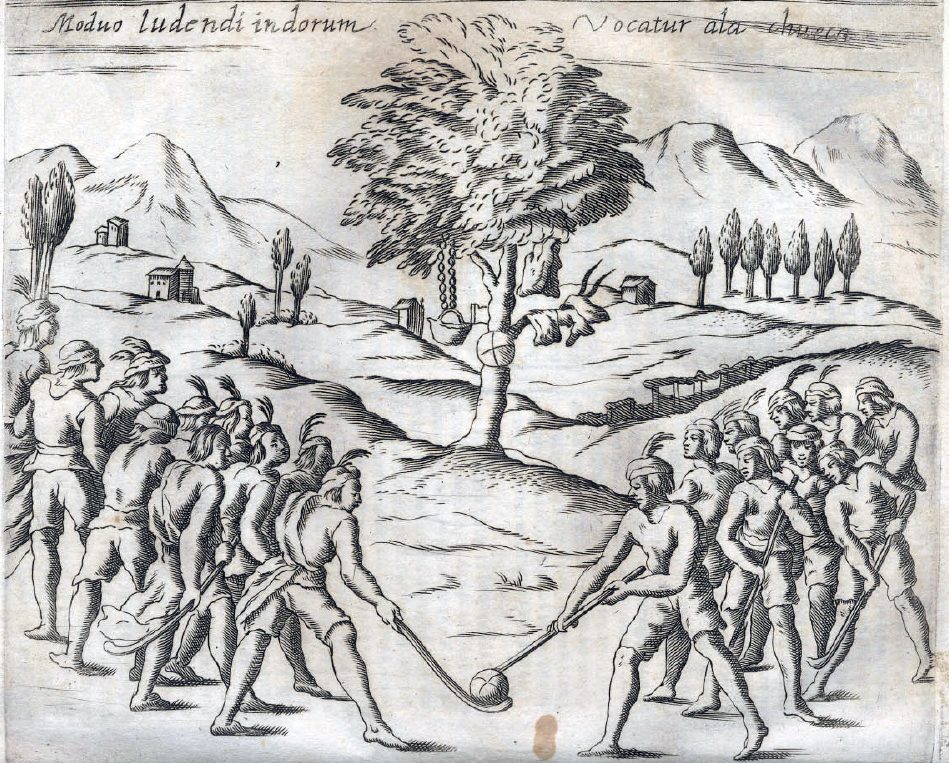 Modern hockey was originated in England as it was played and developed in the English public school system early in the 19th century. By the year 1875 there was an attempt to consolidate hockey as a formal sport and it's first association was established.
By 1886 the first "real" hockey association was created in London. The Blackheath & Old Elthamians Hockey Club is believe to be the oldest club in the world as it was established in 1861.
"Where was field hockey invented?" One of the early pictures of the Blackheat Team (Source: Hockeygods).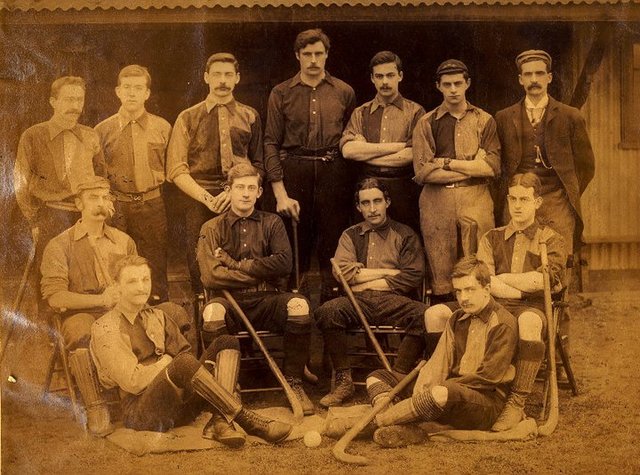 If you are interested in learning more about the where was field hockey invented, you should visit The Hockey Museum and the section of The Origins of Hockey.
---
The Evolution of the Penalty Corner
Did you know that there was a point in time where you could literally stop the penalty corner push-in from anywhere inside the "D"? Did you also know that people used to stop the ball with the hands? How about the fact that the goalie had little to no protection?
All these things used to happen back in the days, luckily now the penalty corner has evolve a lot. Check this video and see if for yourself:
---
Extra information: Who are some of the most important coaches in history?
1. Harbail Singh (India): Olympic Gold Medallist in 1948,1952 and 1956
Harbail Singh was India's Team Coach at the 1948 London, 1952 Helsinki and 1956 Melbourne Olympic Games where India won the Gold medals. He also Umpired at the 1956 Melbourne and the 1960 Rome Olympic Games.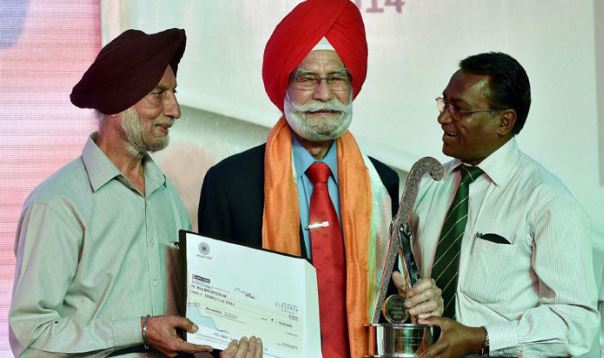 Harbail was born on 9 March 1909 in Khushab (now Pakistan). He had a very rich career in hockey. A top class educationist, a fine all-round sportsman and an experienced hockey umpire and coach, he played an important role in the hockey history of India. In 1935 he accompanied the Indian Hockey team to New Zealand and Australia. He was Director of Physical Education of Khalsa College, Amritsar, for a number of years before partition.
Sadly Harbail died when his plane crashed while returning to India after he had umpired the 1960 Rome Olympic Games.
2. Manzoor Hussain Atif (Pakistan) – Olympic Gold Medallist in 1968 and 1984
Manzoor Hussain Atif is one of the best coaches in history.  Under his management, Pakistan participated in three Olympics, where they won two gold medals (1968 and 1984) and one bronze (Montreal 1976).  He was also the manager of the Pakistan side preparing for the 1988 Olympics but was removed only weeks before. In World Cup campaigns he was successful to win the 1982 trophy. In addition, in the four mentioned campaigns combined, Pakistan lost just one match – the 1976 semi-final against Australia.
3. Brian Glencross (Australia) – Olympic Gold Medallist in 1988
Brian Glencross also represented Australia at the 1968 and 1972 Olympic Games, winning silver in Mexico in '68. He was coach of the Hockeyroos from 1980 until 1992, leading them to Olympic gold in 1988 before becoming High Performance Manager for the Women's Hockey Association prior to its amalgamation.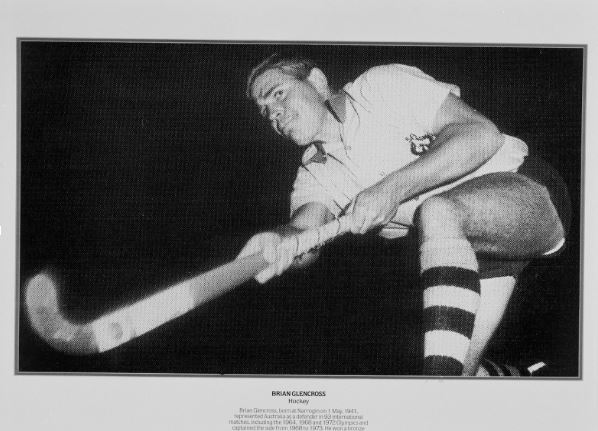 As a member of the Australian National Men's Hockey Team, he won a bronze medal and a silver medal at consecutive Olympic Games – the bronze at the 1964 Summer Olympics in Tokyo, Japan and the silver four years later, when Mexico City hosted the Games. As a player he represented Australia from 1964 to 1974, playing in 93 games. He coached the Australian women's hockey team from 1980 to 1992.
Glencross received a Medal of the Order of Australia in 1990 and was inducted into the Sport Australia Hall of Fame in 1991. He received an Australian Sports Medal in 2000 and a Centenary Medal in 2001.
4. David Whitaker (Great Britain) – Olympic Gold in 1988
David Whitaker, former hockey international, made over 100 appearances for England and Great Britain. He also coached the Great Britain men's hockey squad that won gold at the Seoul Olympics in 1988.
But the 1988 Olympics in Seoul is David's crowning glory. After winning the bronze medal from the previous Games Whitaker masterminded a successful campaign, that culminated in a famous 3-1 victory over West Germany, winning Team GB's first hockey gold medal for 68 years.
Great Britain's Richard Leman, left, Imran Sherwani, centre and Martyn Grimley celebrate their gold medal win over Australia at the 1988 Seoul Olympics. 
Britain's success stemmed from the long-term appointment of Roger Self, manager since 1980, it was his shrewd decision to invite the relatively young and inexperienced David Whitaker to be his coach.  He also had a group of players, a fair number of whom had tasted the bitter disappointment when their Olympic dreams were shattered with the withdrawal from the Moscow Games and who had suffered. The initial disappointment when they did not qualify for Los Angeles.  They had also experienced the change of fortunes when after a near last minute call they had the satisfaction and joy at taking Bronze in LA. These players had bond themselves together, in many cases knowing Seoul would be their swansong, and had been built into a squad by Self and Whitaker. Self had at last brought a sense of purpose into British hockey.
5. Ric Charlesworth (Australia) – Olympic Gold in 1996, 2000 with the women's team
From 1993 to 2000 he was head coach of the Australian Women's hockey team, the Hockeyroos. During this time they won the Champion's Trophy in 1993 (Amsterdam), 1995 (Mar del Plata), 1997 (Berlin) and 1999 (Brisbane), the World Hockey Cup in 1994 (Dublin) and 1998 (Netherlands) and were gold medallists in the Atlanta Olympics in 1996 and Sydney Olympics in 2000 and 1998 Commonwealth Games in Kuala Lumpur.
In 2009, Charlesworth was appointed coach of the Australian men's national hockey team, the Kookaburras. The team went on to win the 2009 Men's Hockey Champions Trophy in Melbourne, Australia; the 2010 Hockey World Cup in New Delhi, India; the 2010 Men's Hockey Champions Trophy in Mönchengladbach, Germany; and the 2010 Commonwealth Games Men's Hockey Gold Medal in Delhi, India. After coaching the Kookaburras to success at the 2014 Hockey World Cup in Netherlands, he retired.