The best tactical board out there? Improve your field hockey coaching skills with this coaching board!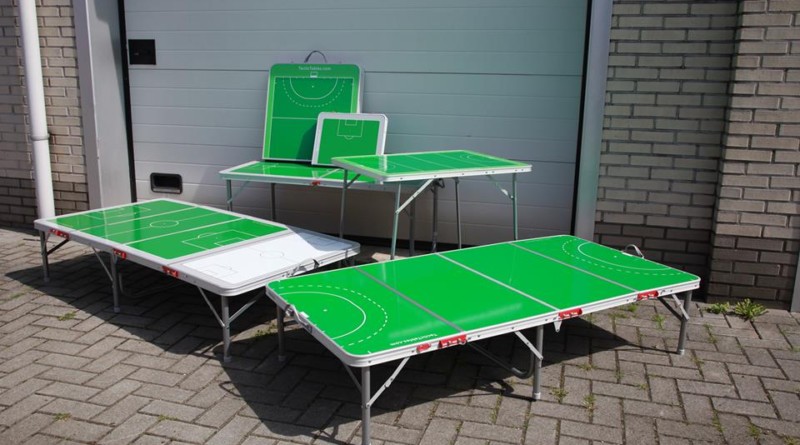 "Tactic Tables" is one of the newest field hockey products in the market. They came up with this new tool that will help you to improve your field hockey tactics, by bringing your team talks and training sessions to a higher level. It seems that it was about time that someone bring in a new coaching innovation to the traditional coaching board, and it seems that tactictables.com is actually doing it. Some of these pictures contain the football field version, but they come for hockey as well!
If you are looking for a better way to improve field hockey tactics and communication channels, this board will visually connect with your players making them understand the tactical plan in a more effitient way. Tactic Tables might be just right for you!
Tactic Tables come in different sizes and versions, let's take a look at them:
Field Hockey Tactics Board "PRO 60" – € 64,95
This is an easy to transport board that can be folded out and in. When you extend the board to the fullest, the size goes about 120 x 60 cm and has two different heights: 54 cm and 69 cm. It's weight is of 5,4 kg, which makes it perfect to travel along with.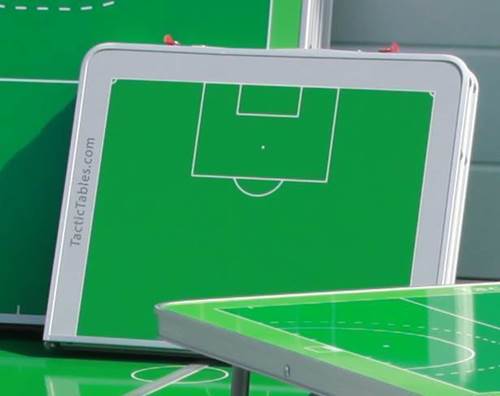 Field Hockey Tactics Board "PRO 80" – € 79,00
The Pro 80 is easy to fold, only weighs only 3,5 kg and it might be perfect for both coaching and playing beer pong! (just kidding, or not?). When you extend this board, the dimensions goes to 80 x 60 cm x 69 cm (LxWxH). You can either write on it with a white board marker or use the "discs" that come with to simulate the players.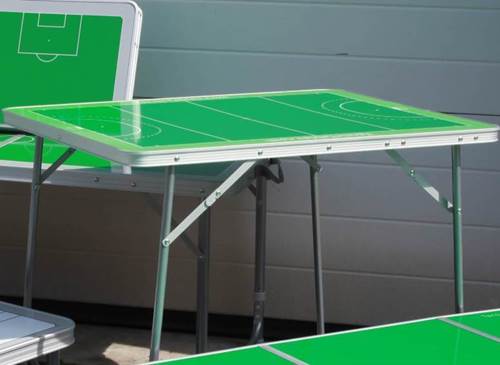 Field Hockey Tactics Board "PRO 120" – € 119,00
This is the largest products when it comes to these type of bords. When the board is folded out, the size of it comes to 120 x 60 cm with a weight of 5,4 kg.

Where to order these coaching boards?
If you are interested in purchasing these boards, just go to tactictables.com, you will like what you see!
Make sure to follow us on Instagram if you want to keep up with all our news! If you are looking for field hockey coaching ideas, make sure to go this link for some free drills!